Disclosure: links with a * are affiliate links.
Right at the start of last year, I published 5 lingerie trend predictions for 2019 and said I'd aim to revisit it when the year was up. I don't claim to be a trend-forecasting expert, and I don't attend trade shows, but I do see a lot of lingerie on a daily basis so it's natural to spot some patterns. It was a fun post to put together, so I'm doing it again with 5 new predictions for 2020. But first, how right or wrong was my earlier list?
I was definitely off the mark about tartan making a comeback. I'd seen a small flood of tartan prints right before publishing the article and apparently it was a 2019 fashion trend, but besides the odd set here and there I didn't see any more of it in lingerie this past year.
I also thought we'd likely see at least one more crowdfunding campaign or startup offering some kind of underwire alternative, very possibly related to 3D printing. That didn't happen exactly, but established brand Wolford did release their 3W Skin bra* with 3D-printed silicone in place of both underwires and elastic. Does that count?
As for the other three predictions, ultra-sheer bras and longline bras are both definitely still going strong. The 90s revival in general too, but especially logo-elastic trims which aren't going anywhere in 2020! Now, speaking of 2020…
My 2020 lingerie trend predictions
1. A focus on sustainability
This is the prediction I feel most confident making, because it's just the way the wider fashion industry (and Western consumerism in general) is going. Which I'm very happy about! I think that this year, we'll continue to see lingerie brand after lingerie brand launch their first 'eco' collection, or introduce new sustainability practises. Just remember that not every company putting out a press release about how eco-friendly they are is equally committed to it!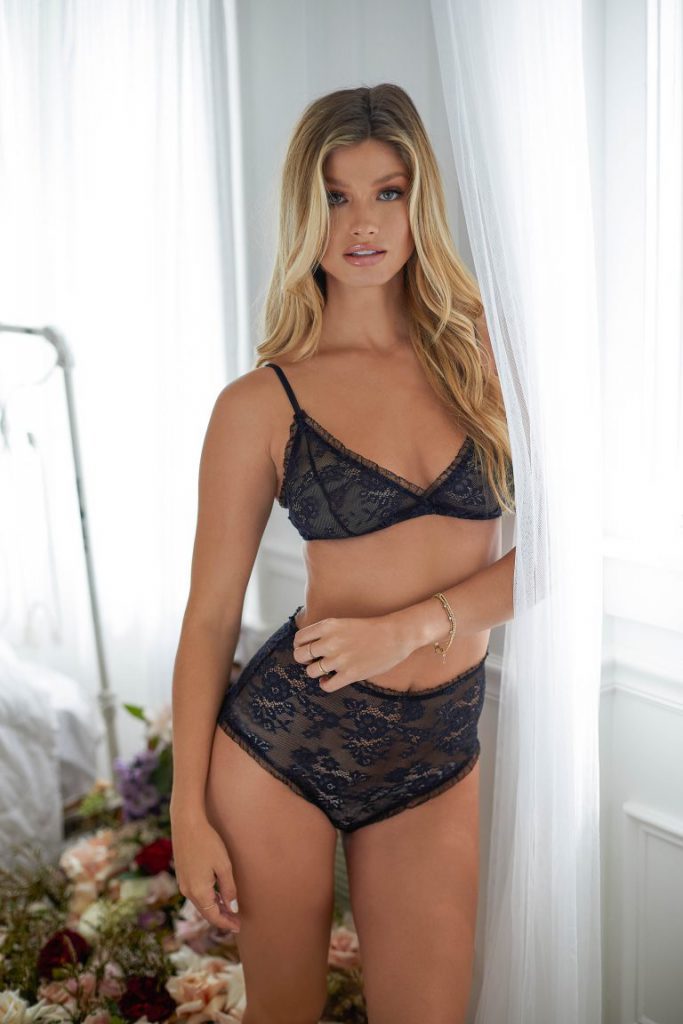 2. Ultra-basics
Alongside – and in contrast to – all of the lace and embroidery in the lingerie industry, minimalism has been a growing intimates trend for a while now, and I can only see it getting more popular. The simple, sheer-mesh bras from my 2019 trend predictions list will continue to be popular, but those aren't actually what I mean here.
I'm talking solid-colour lingerie that's completely stripped-back in terms of decoration, and is seamless too. Wireless, moulded triangle bras are one such style that I think we'll be seeing lots of. The primary focus here is on comfort, and invisibility under clothing. And we're primarily looking at nude tones and other neutrals.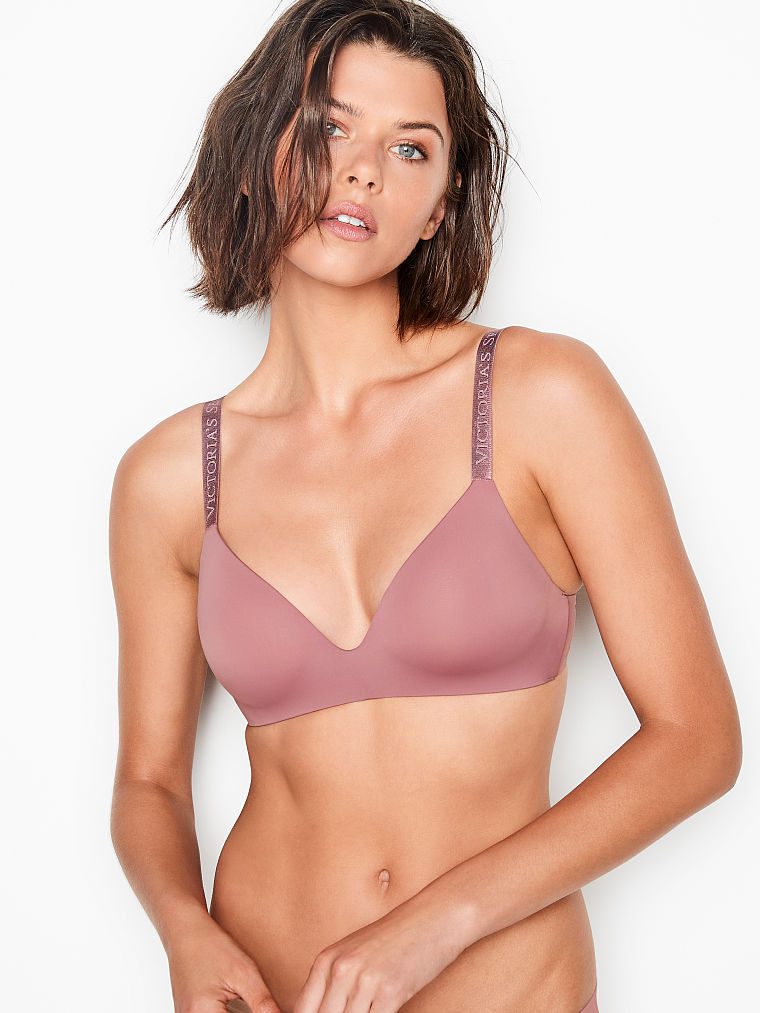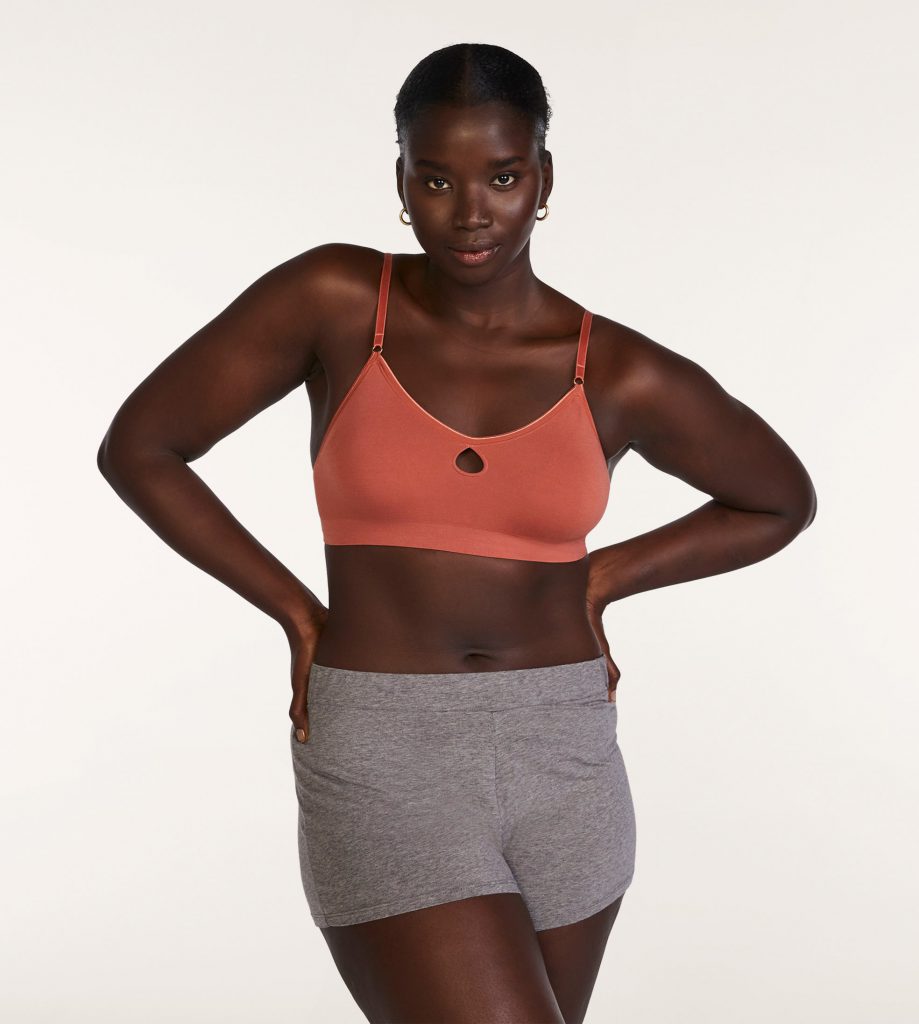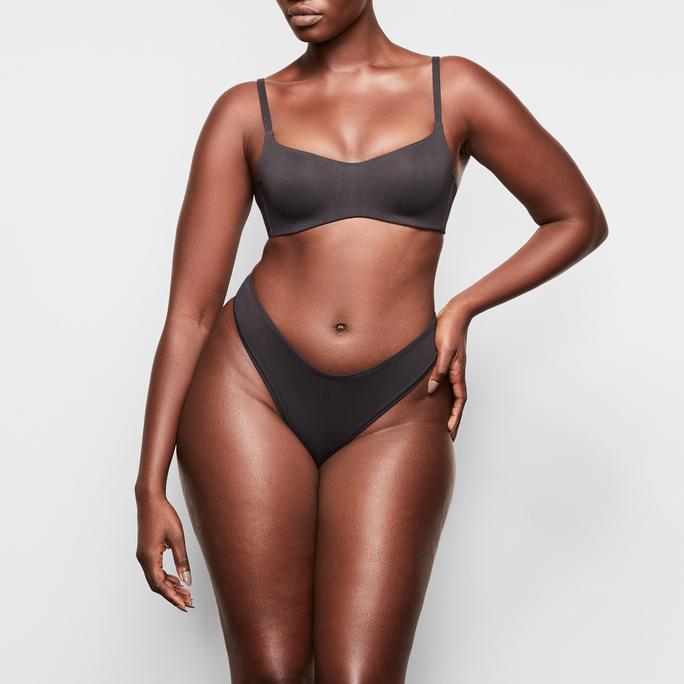 3. Asymmetry
Now that we've gotten (what I think are) the more obvious ones out of the way, it's time to get onto the smaller, less-certain but more-fun trend predictions. And one that I have definitely been noticing these past few months is asymmetry, especially in bras. Agent Provocateur in particular is loving asymmetric shapes this season (it's good to see them being creative again, even if I don't always like the execution), and whatever AP does tends to catch on elsewhere.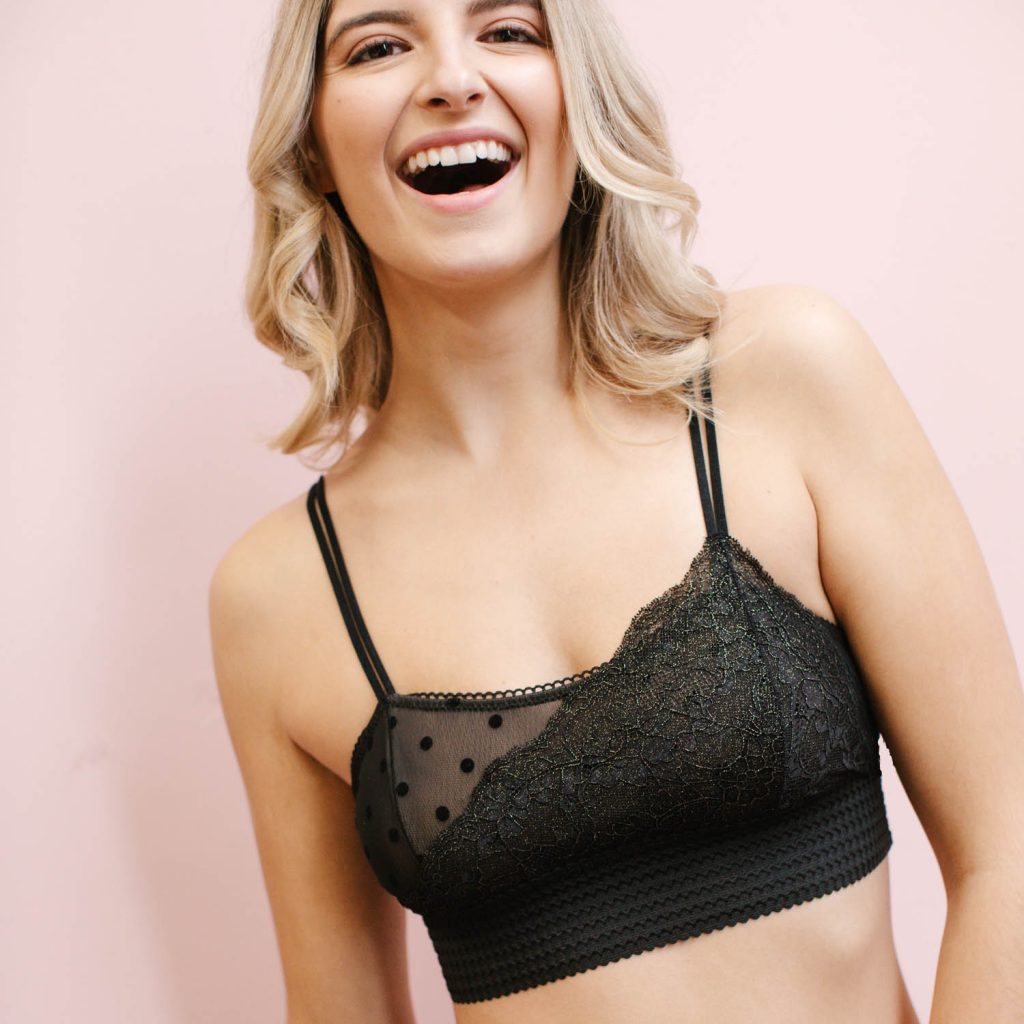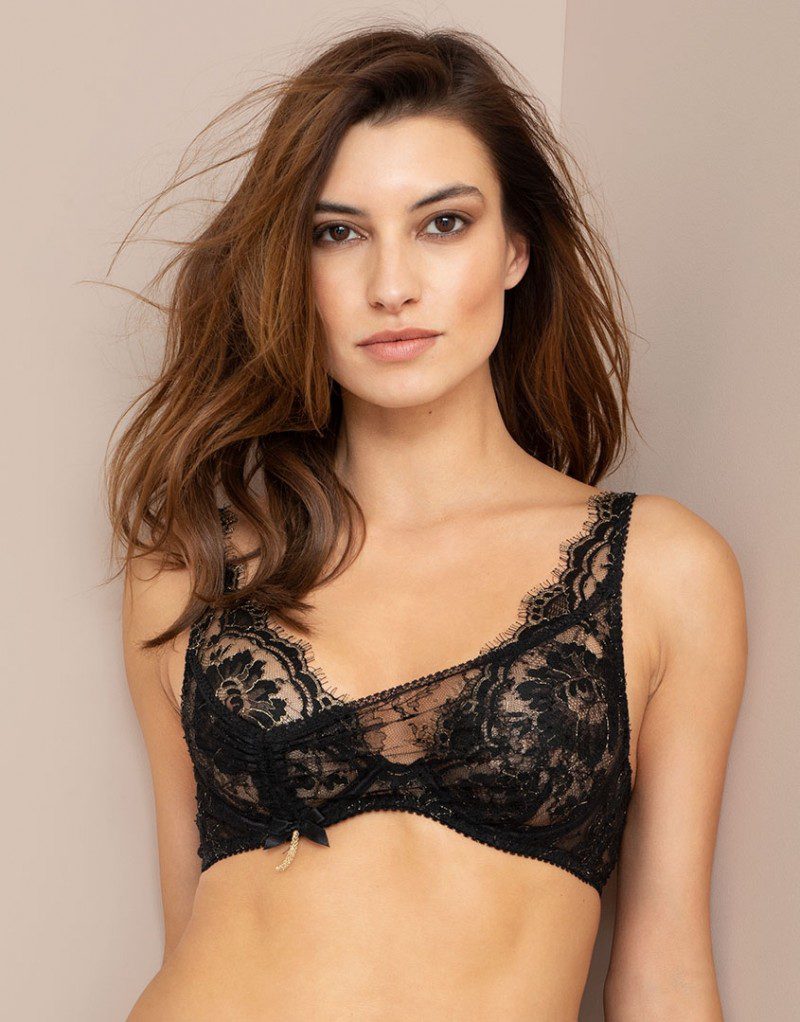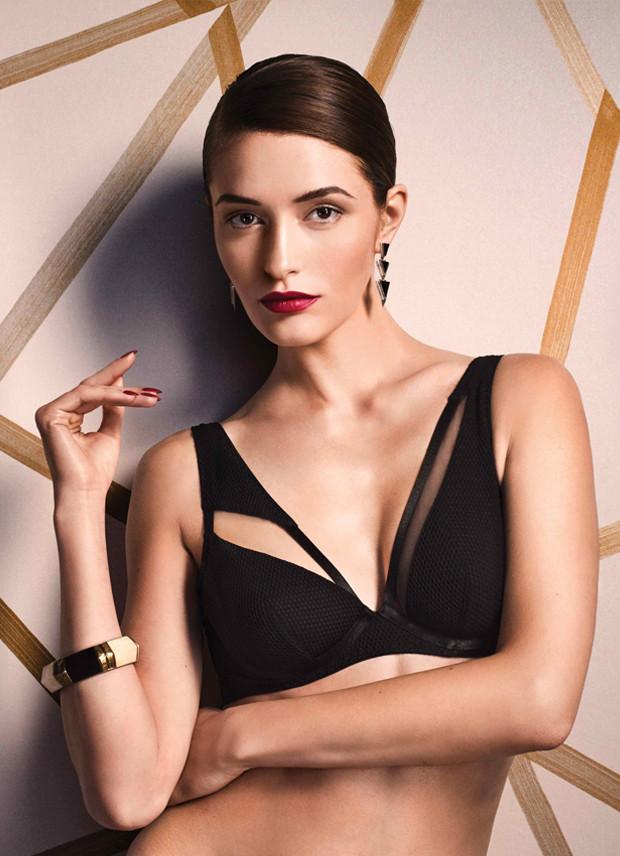 4. Custom branded fabrics
If you're a regular reader, you'll probably recall me writing about this micro trend just over a year ago. Since then, I keep coming across new iterations of it by different brands. For as long as the logo elastic trend continues, I think this smaller trend will also remain as brands experiment with less sporty-looking ways to attract those customers who like visible branding.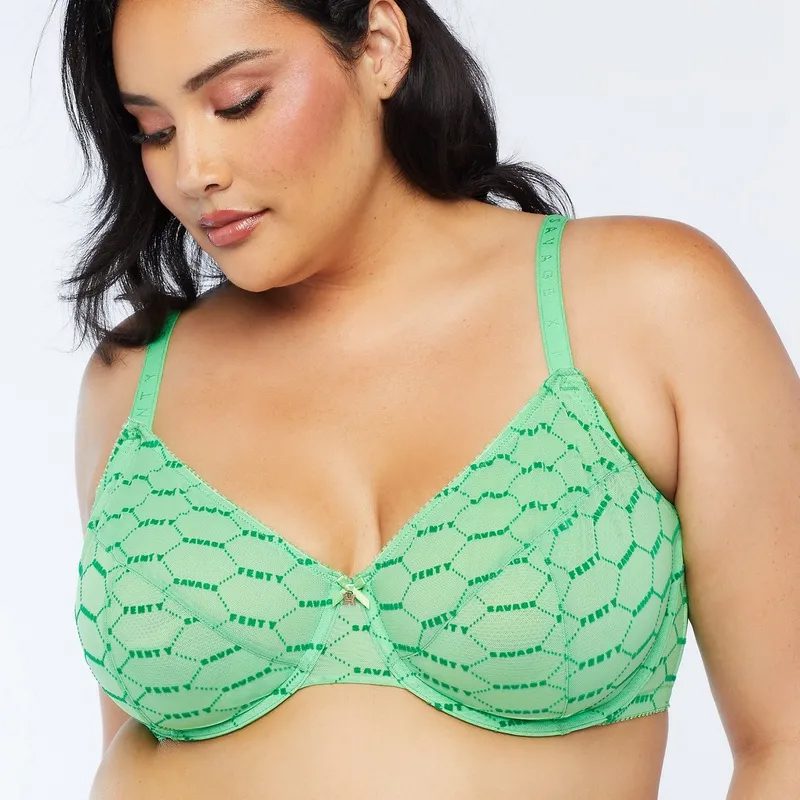 5. Buckles! Maybe?
This last one is less confident prediction, and more hesitant guess. After all, I made a set with buckles back in 2018 when I thought they were going to become a 'thing', but I was wrong and could be wrong again. Still, I have seen buckles a lot in swimwear over the past two years, and I'm surprised that they are still practically non-existent in the lingerie world.
These chunky release buckles would fit right in with brand aesthetics that revolve around prominent hardware – think Honey Birdette, Creepyyeha, Bordelle, or Love Lorn Lingerie for example. Will 2020 be the year we see more lingerie designs incorporate buckle closures? Possibly…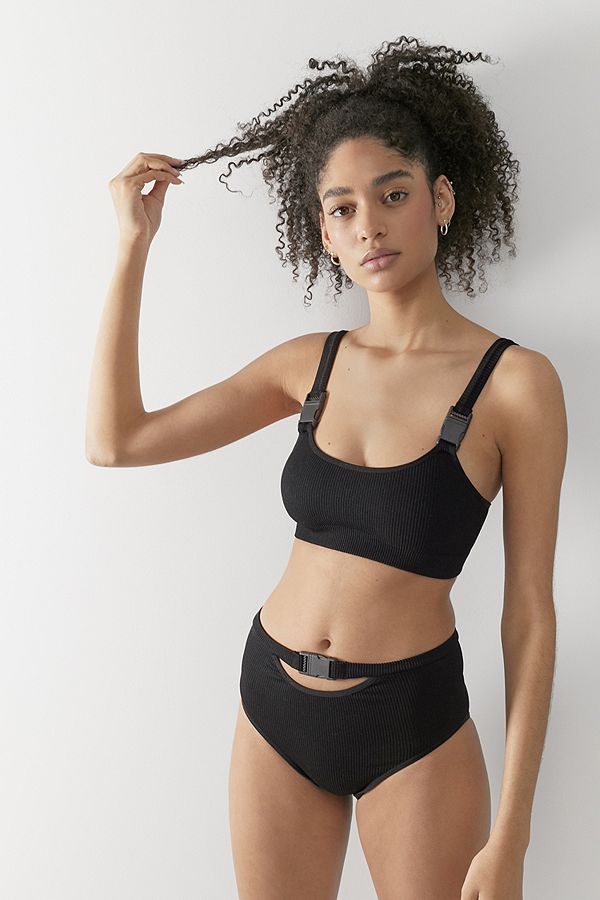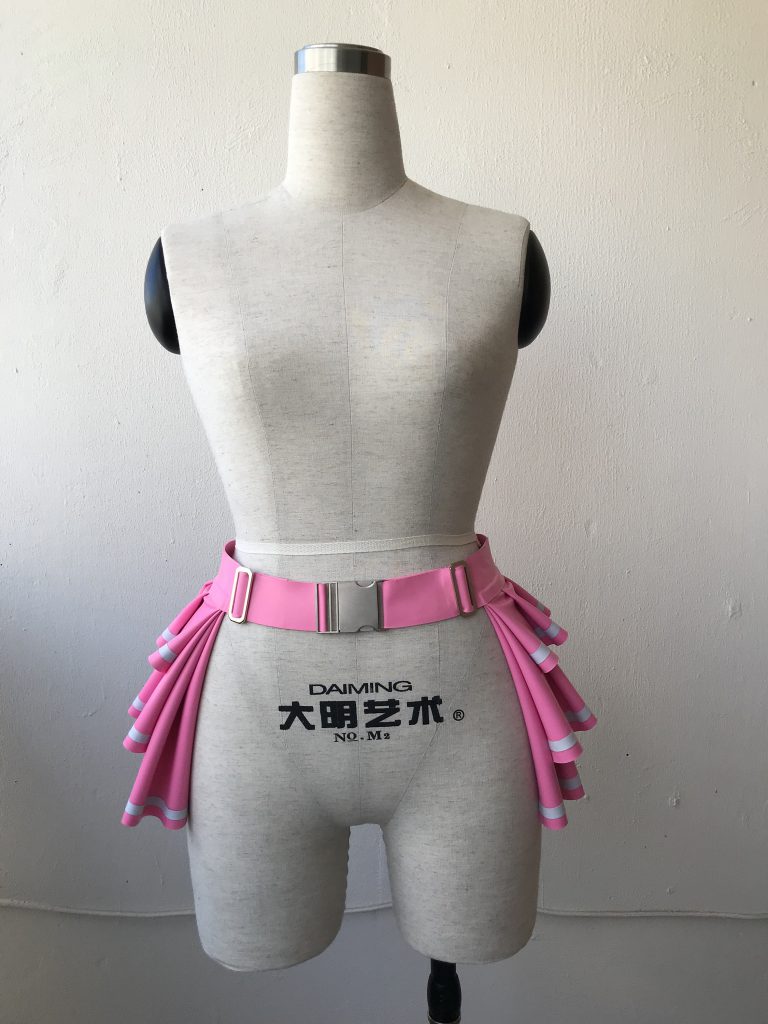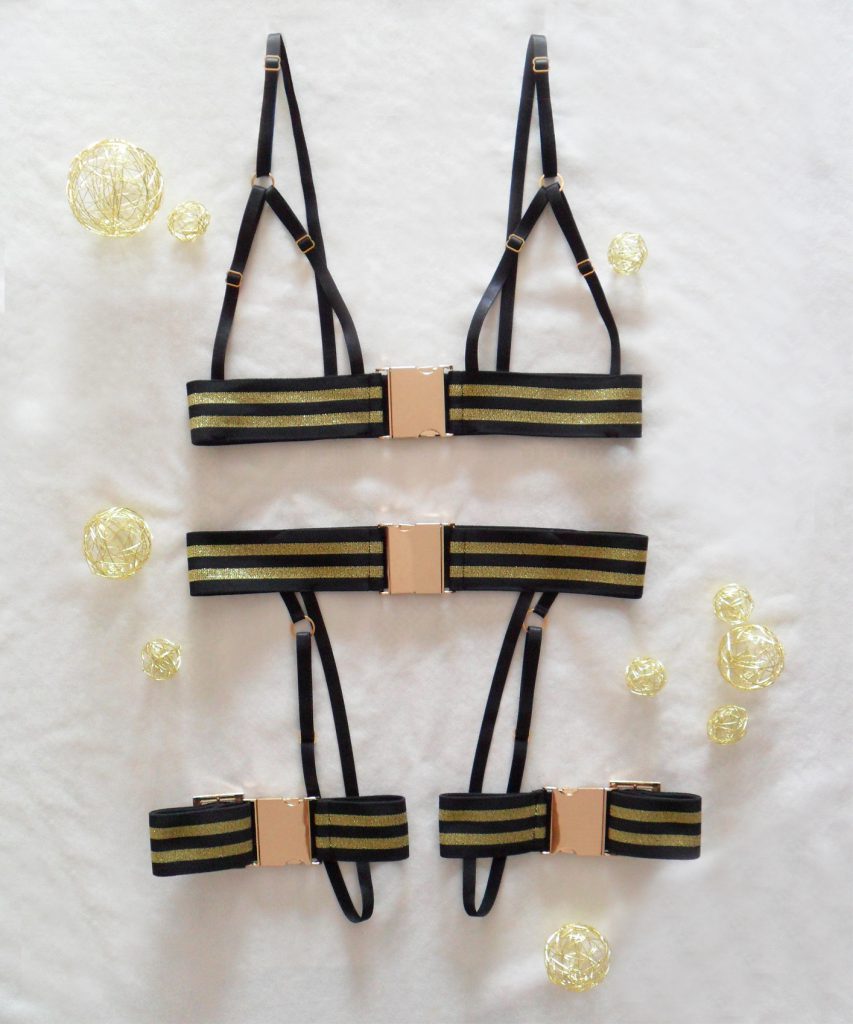 As well as the predictions above, I'm certain that bralettes and bodysuits – two of the biggest lingerie trends of the past decade – will continue to be absolutely everywhere. They just seemed too obvious to be worth including. And I'm sure that embroidery on sheer tulle will remain a key aesthetic, but since that was on the 2019 list I left it out to not repeat myself.
Now it's over to you – what are your 2020 lingerie trend predictions? How many of mine do you agree with?