Disclosure: I received this lingerie set free of charge to review. Links with a * are affiliate links.
You may recall my giveaway last November for a Darling set by Lavinia Lingerie; at the same time, the brand gifted me a set of my own, so this review comes to you today after a good 3+ months of 'wear testing'.
Luckily, it's still available in close to every size, which covers 32B-48DD in the Balconette Bra* and XS-3XL in the Tanga Panty*. Other brief styles and the suspender go up to a 5XL. It's an impressive, inclusive size range, and one of the reasons I chose to work with Lavinia Lingerie in the first place.
Plus, it's not even the widest size offering in their collection – the Mia bra* goes up to a 50C. Obviously, I can only review this set from my own, core-sized perspective. But the Mia bra appears to be identical except for the fabric, and you can get an idea of how that one fits on fuller busts / plus sizes here and here.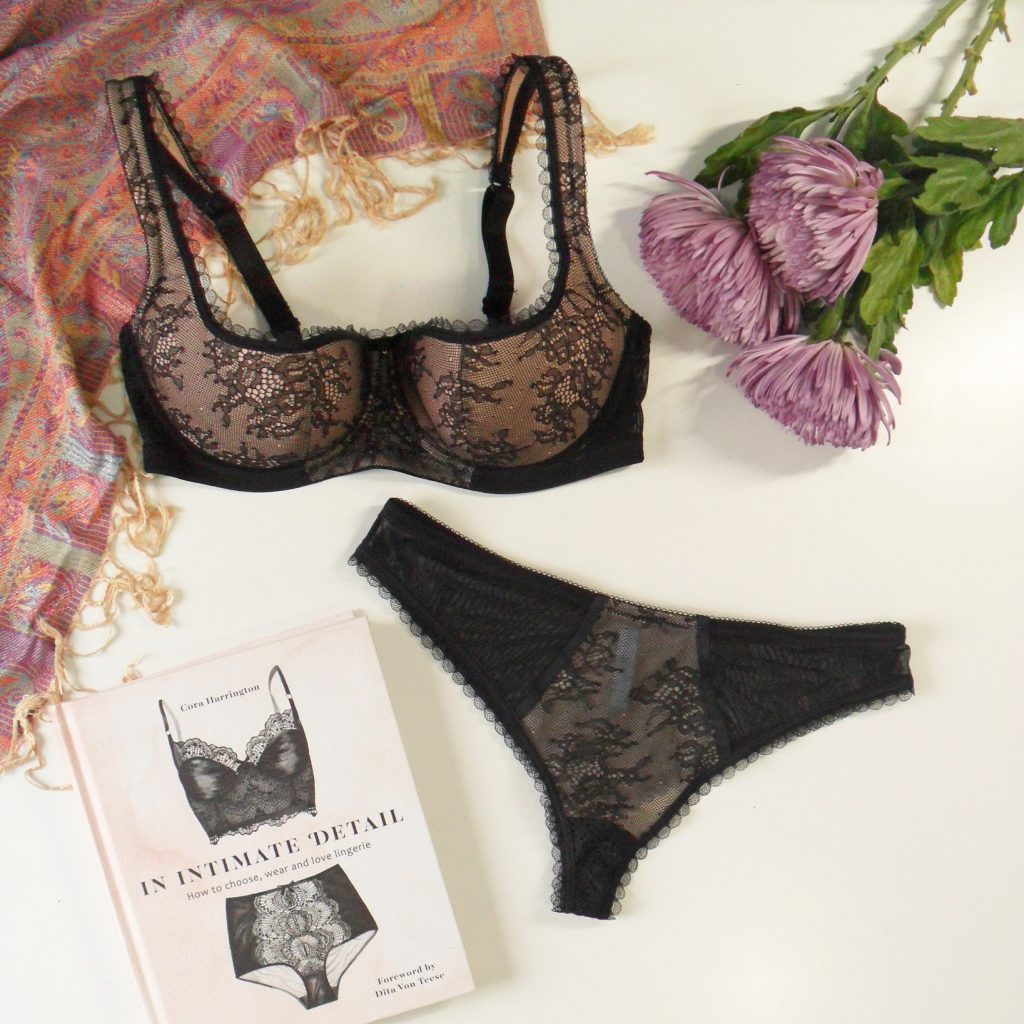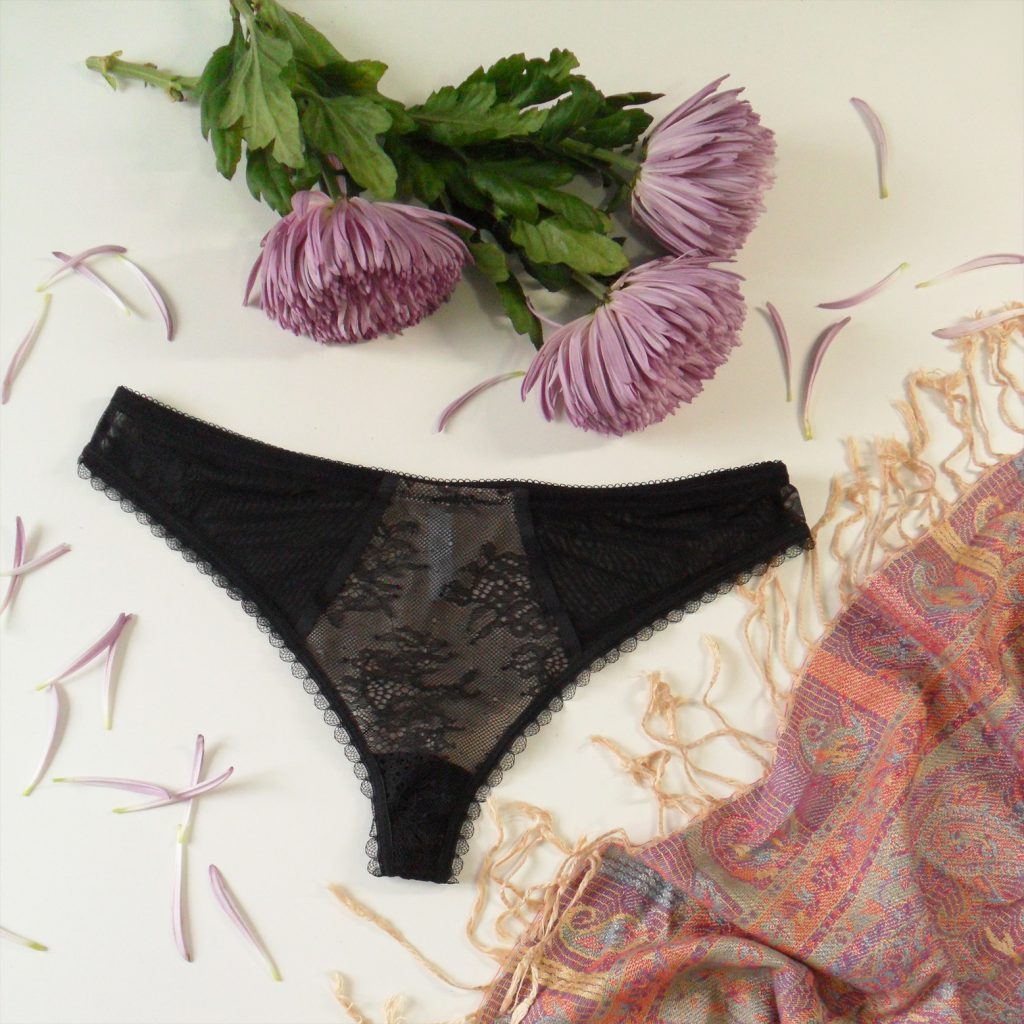 But let's talk about the Darling. Since this bra doesn't come in 30 band sizes, I requested my sister size of 32D. Unfortunately it's not a perfect fit for me, but it's close enough to be wearable. The band fits like a true 32, which on me means it's not as tight as I would like but it does stay horizontal.
However, there's almost 1cm of gaping at the tops of the cups. The product description promotes the bra as "creating fullness on the top half of your breasts", but I can't say that it does that for me. Maybe I'd be getting more lift if the band were tighter, but I can't say for sure. If I find the time to shorten this bra band, I'll post an update.
If you, like me, have a 'full on bottom' breast shape, I would advise going down a cup size, but if not then you may well be fine in your usual one. I think it's more a shape incompatibility issue than it is the cups coming up especially large – if they stopped just slightly lower, the fit for me would be spot-on.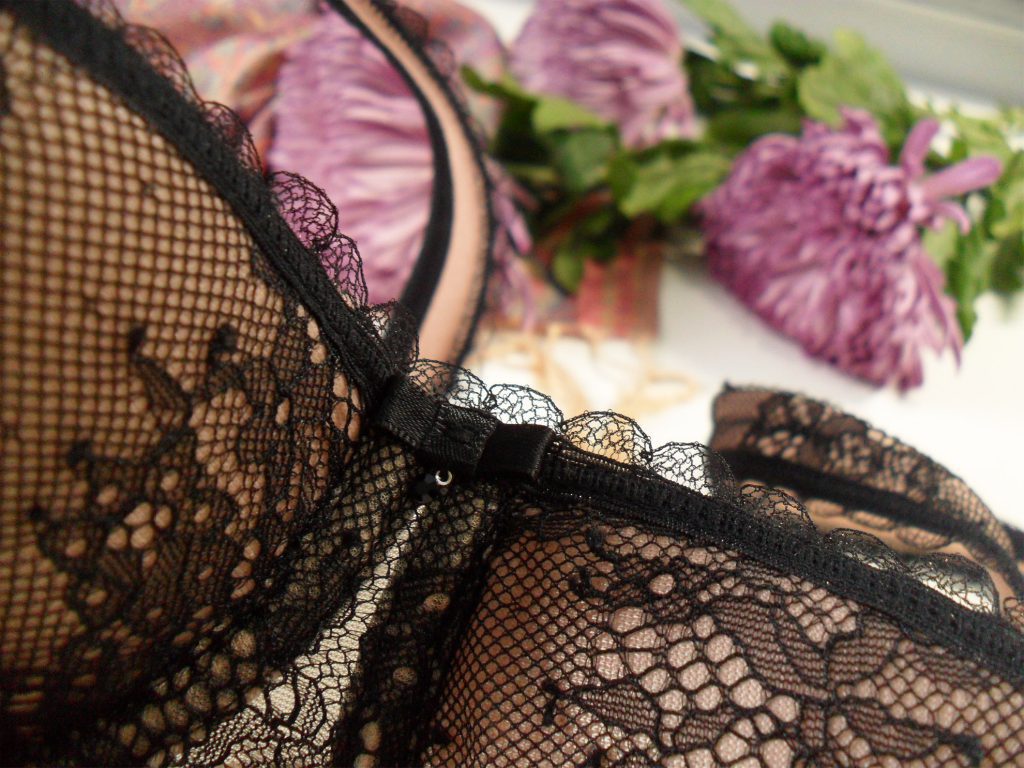 I love the look of the bra though. The balconette cut and thick straps give it a very squared-off neckline, which is emphasised by being trimmed first with a solid black line, followed by extra-wide picot edging. Between the cups is a tiny bow and even tinier black gemstone, which is a pretty touch albeit so very subtle that I didn't initially notice the gem was there!
My tanga 'panty' (which is more a thong than a Brazilian brief) is a size XS. It fits me perfectly, and has enough stretch to comfortably fit a size larger, up to a UK 8 or US 4. The lace panel at the front is backed with supersoft mesh, and everything else feels soft too. It's the type of brief/thong that you don't even notice once it's on. Oh, and speaking of comfort, the shoulder straps are not only wide but also lined with the same spongy, beige material used for the cup moulding.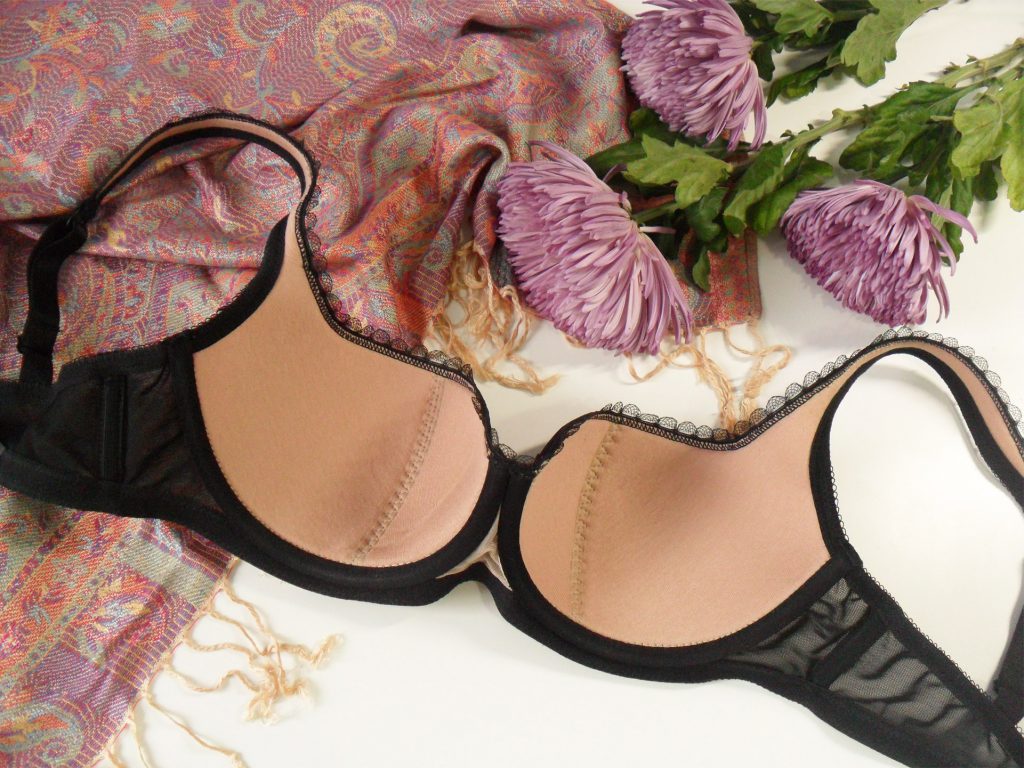 As stated, I've had this set now for a few months, and I've been wearing and (hand!) washing it regularly during that time. I'm very impressed with its durability – if it wasn't for the inevitable wear and tear to the labels, both pieces could still pass for new.
So we've got a pretty, comfy, well-made bra set available in over 60 bra sizes – that can't come cheap, right? Well, you might be surprised. The bra* costs $31 (~£24 / ~29€) and the tanga* costs $17 (~£13 / ~16€). Even if you go for the most expensive brief style, the Vintage-Styled High Waist Brief*, plus add the suspender belt*, you're still looking at only $90 for a three-piece set. That is really very good value for money!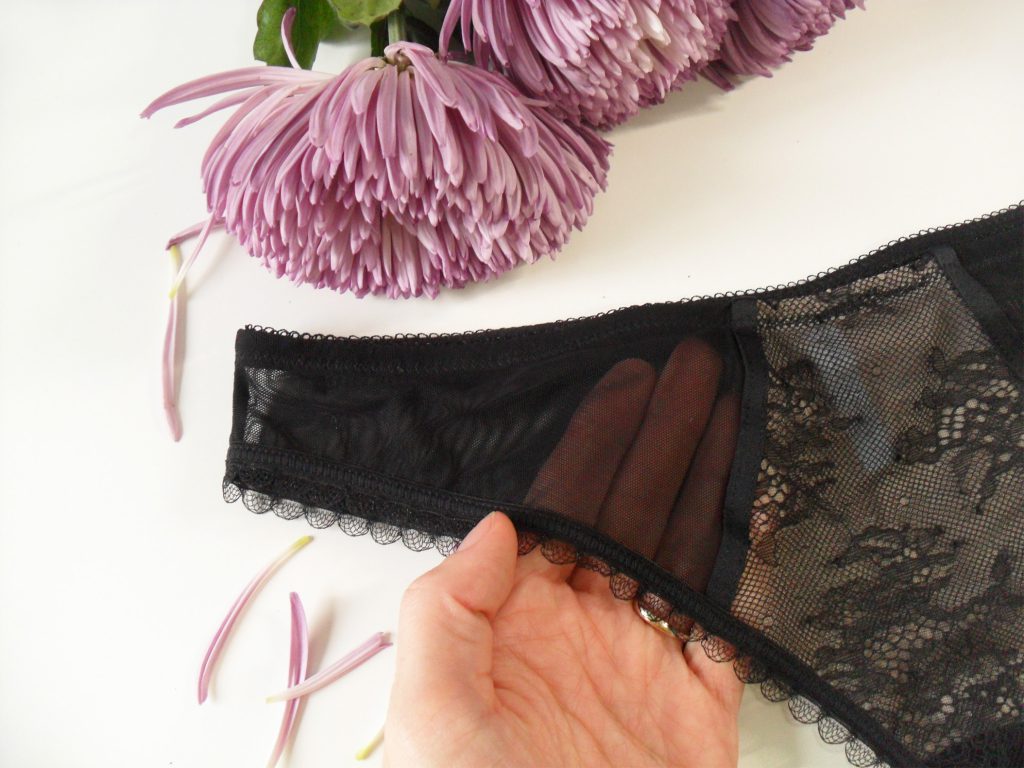 Overall, I'm glad to have this lingerie set in my collection, and I think Lavinia's in-house lingerie collection* is one to keep an eye one. And if they expand to 30 band sizes, I'll like it even more.
Have you ever purchased from Lavinia Lingerie? What do you think of this Darling set?