I can't remember how I first came across What Lydia Made – whether it was my love of knitwear or lingerie which first piqued my interest in Lydia Morrow's colour-contrasting designs, or if it was because she's a fellow Glasgow resident that resulted in her work somehow being shared with me. Whatever the reason, I've been enjoying following her social media for the past month or so.
Lydia designs and sews her trademark minimalist, colour block lingerie on a made-to-order basis. At the moment you can order an underwired or wireless bra (with the option of making it a longline design), a pull-on bralette, and briefs in a high-waist or bikini cut. She uses set pricing, with a bra costing £60 (~$77 / ~69€) and pants £25 (~$32 / ~29€).
Once you've chosen which top and/or bottom designs to go for, you then have 9 different colourways to select from. The colours Lydia works with are definitely one of my favourite parts of her brand, with the pink, red, and green of 'Cherry Pie' winning out as my personal favourite combination.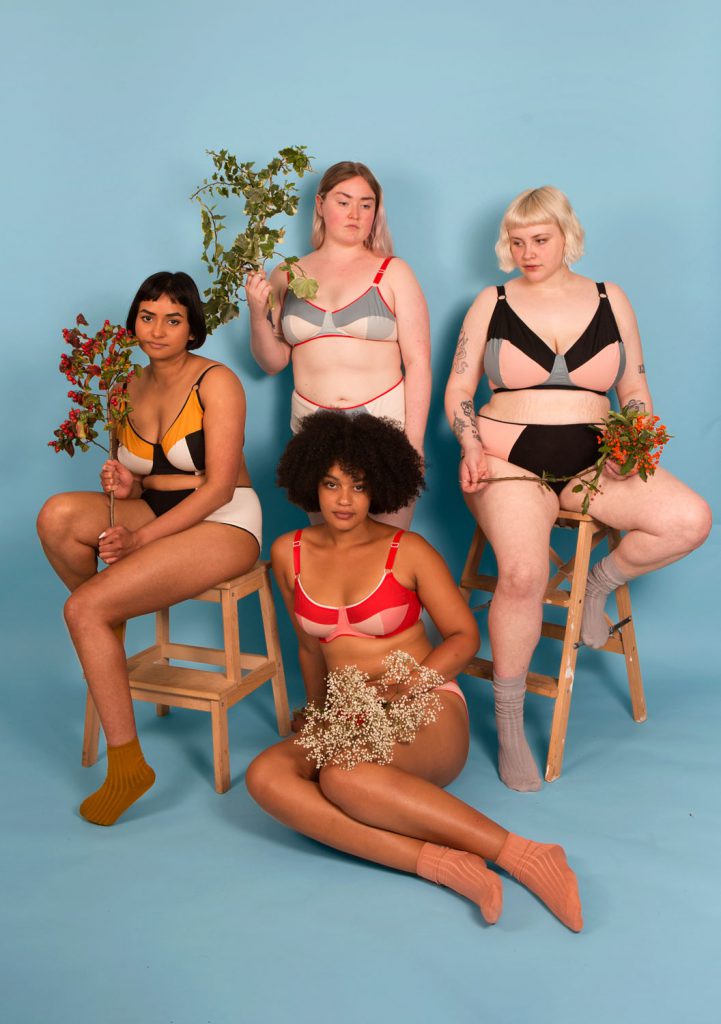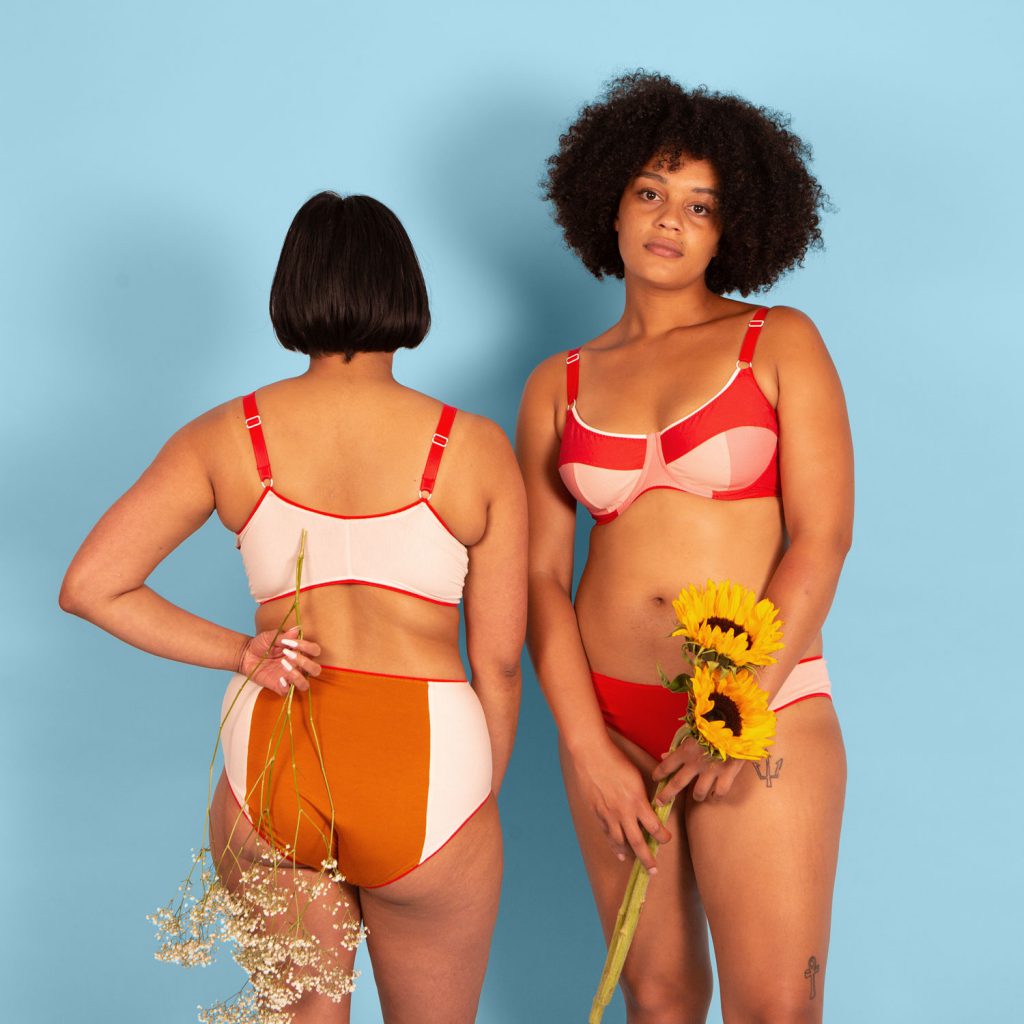 While I love Lydia's design aesthetic, the main reason I enjoy her social media is her commitment to inclusivity when it comes to those she creates for. Every piece of lingerie is made to your own measurements, which you provide during the ordering process. There is no size chart, and therefore no additional charges for sizes which may fall outside of that, making What Lydia Made's designs entirely size-inclusive.
On top of this, Lydia also offers lots of customisation options for different requirements. For example, pants can be sewn to allow room for different genitals, clips can be added to bras for nursing, and bras can be made for two differently-sized breasts or no breasts at all.
Obviously, this level of customisation is going to involve a longer waiting period than ordering from other brands, and at the moment Lydia takes orders through a booking system which displays available slots up to two months in advance, meaning you will receive your order within two weeks of the date chosen.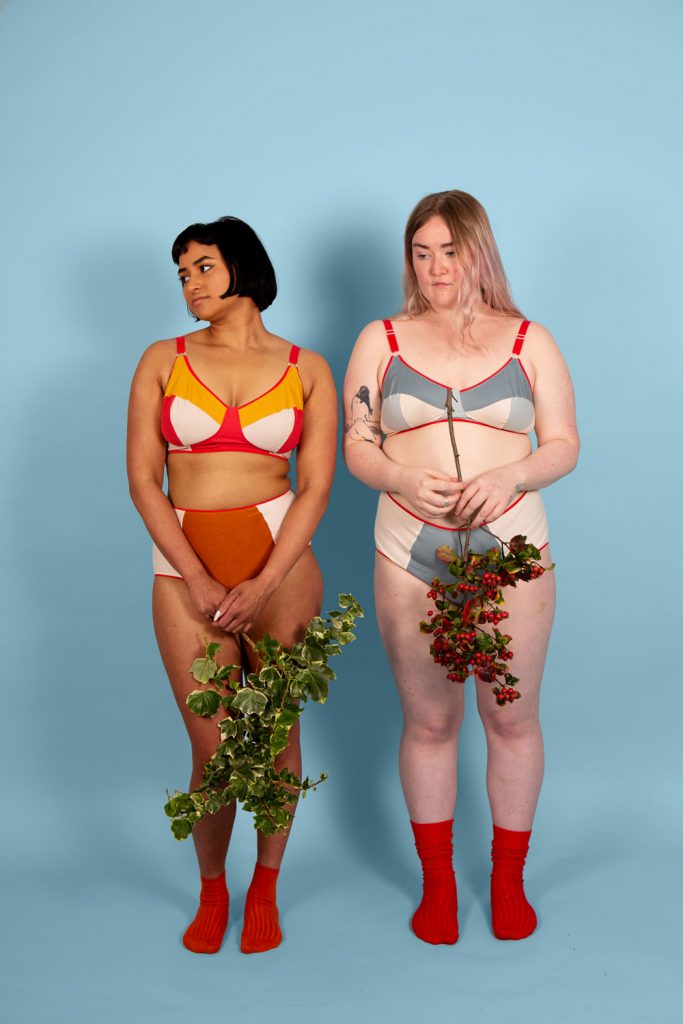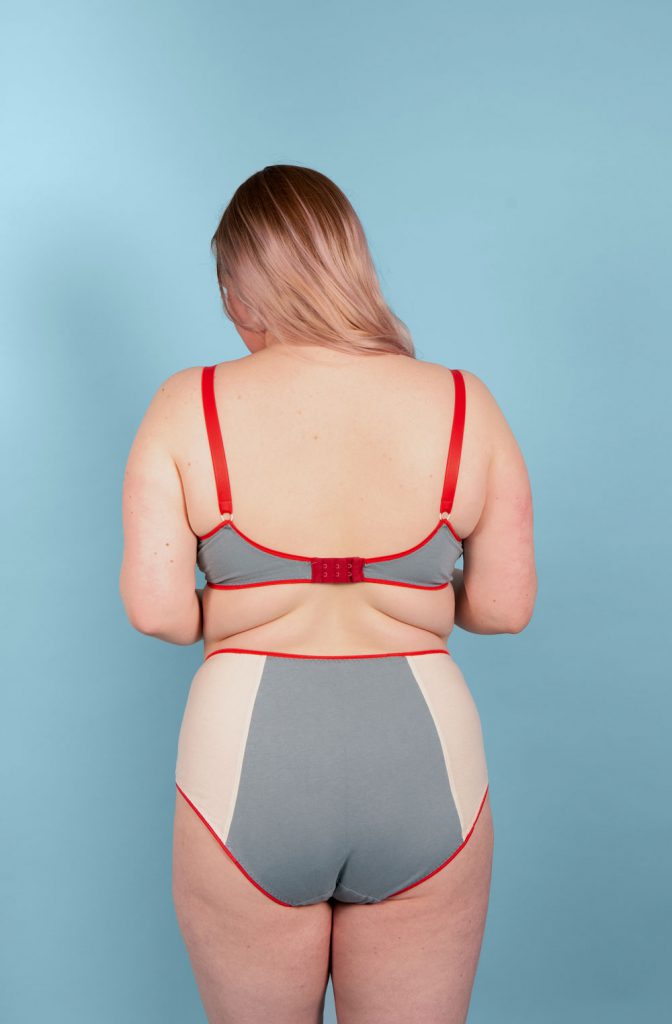 This wait may not be ideal for everyone, but the fact that What Lydia Made's designs are available for so many body-types and gender expressions is the most important aspect of the brand in my opinion, and I think this is all especially impressive considering Lydia does almost everything by herself. I also love how evident her commitment to inclusivity is through the imagery and text used on her website and social media.
Lydia continuously shows her support of plus-size representation, slow fashion, and buying locally and ethically on her Instagram. On top of that, it's beautiful seeing the diverse models and social media influencers she works with through her brand. Overall, I just really value the honest transparency that comes across in her posts and I think this translates through to the designs as well.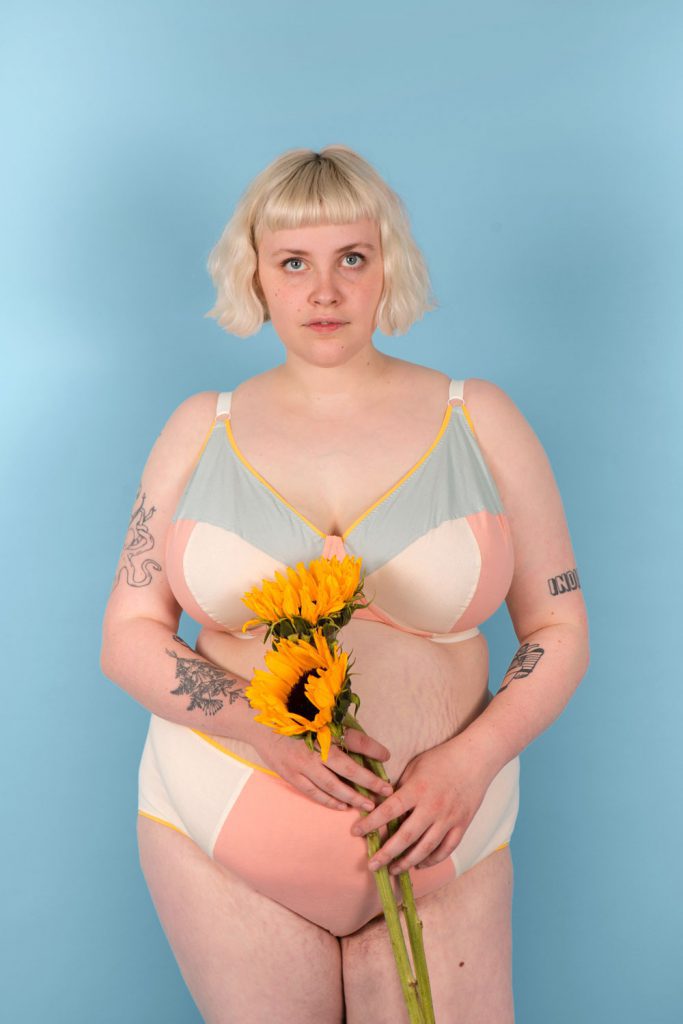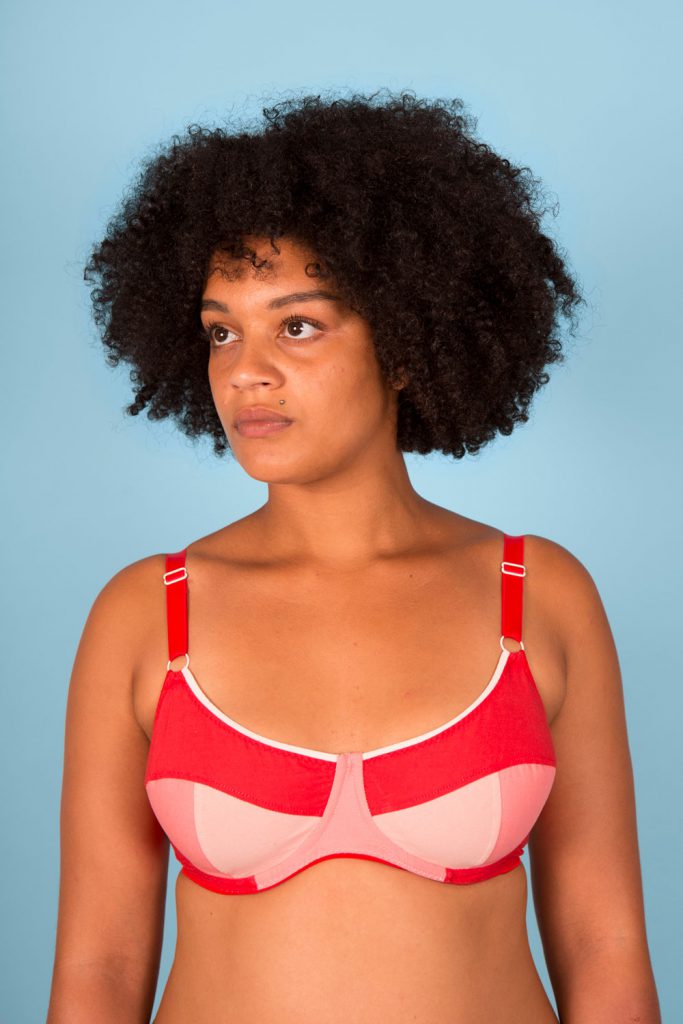 What do you expect from slow fashion designers? Do you enjoy having the option to customise your lingerie while ordering?