Disclosure: I was invited to visit the Bijoux Indiscrets HQ but received no compensation to write this article. Links with a * are affiliate links.
You may remember Bijoux Indiscrets* from my review of their 12 Sexy Days gift box back in November. With a tagline of 'love meets passion', their focus is on boudoir accessories such as harnesses, body chains and nipple pasties.
I was lucky enough to get to pay the brand a visit last month at their Barcelona office, to chat to the co-founders Marta and Elsa. It's only the second time I've visited a lingerie brand's headquarters, the first one being a tour of the Sulis Silks factory in the UK. Bijoux Indiscrets however doesn't manufacture its products on-site, so this time I was more interested in learning about the design process.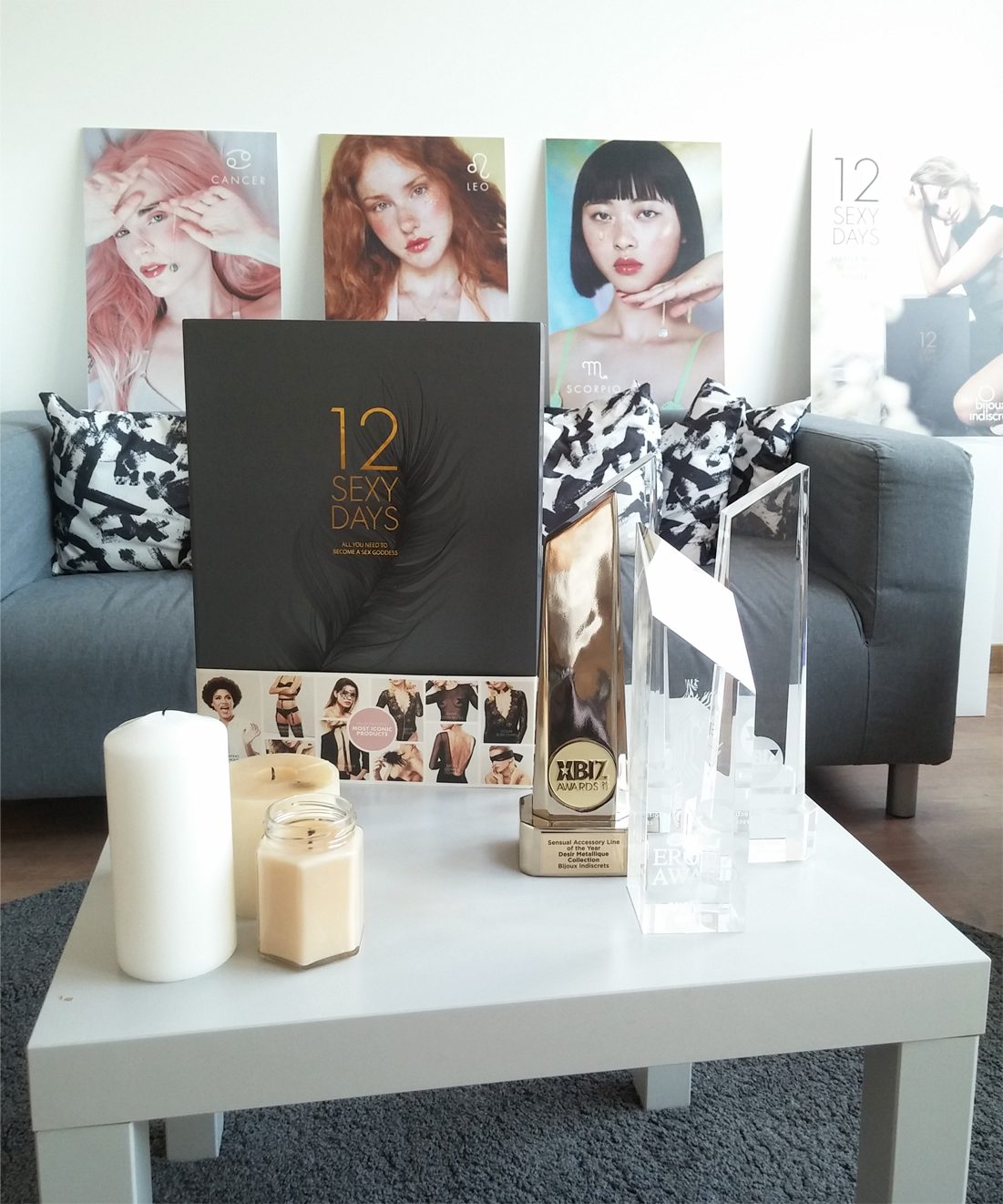 The first thing that you should know is that being an accessories-focussed brand, Bijoux Indiscrets doesn't stick to the usual two-collections-per-year that's expected in this industry. Instead, they aim to introduce one new 'concept' each year, which could be a collection or it could be an idea like the 12 Sexy Days gift box. And if something's popular, well, why take it out of production when the season's over? The current Mimi nipple jewels* are actually one of the first designs the brand ever unveiled, and they've been around 12 years!
It takes 12-18 months for Bijoux Indiscrets to take a concept through from the initial idea to the final launch. It's Elsa who does most of the design work, though they told me it's a close-knit team and everyone in the office pitches in with suggestions. What I really found surprising though is that no one there has a degree in fashion or product design – not even Elsa!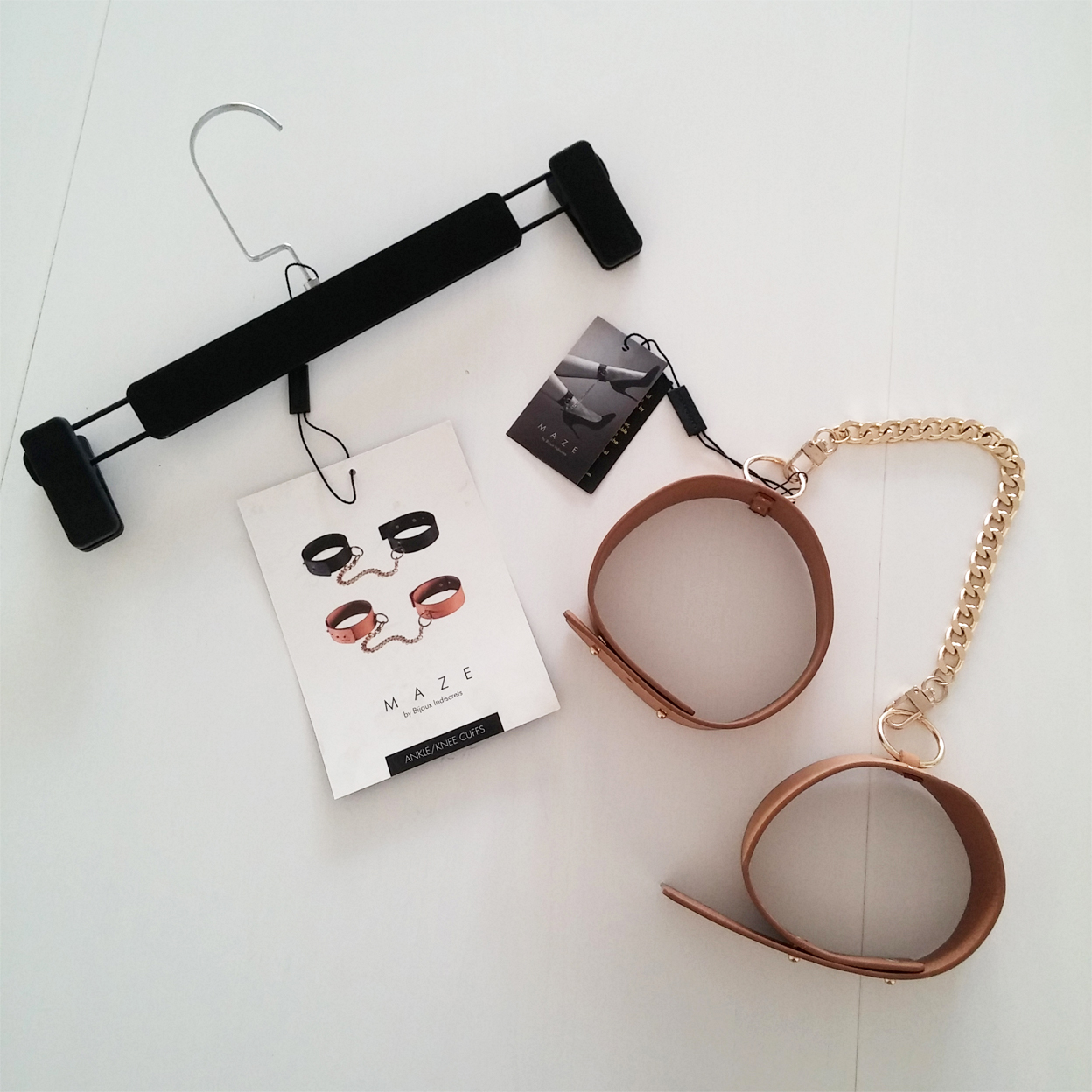 She comes from a graphic design background, so it's still something visually creative. But I think that this, combined with the fact that they only do accessories, is what makes Bijoux Indiscrets different. They're a little bit of a lingerie industry outsider, in a good way. Less immersed in the same trends and 'inspirations' as everyone else, and with their own way of doing things.
Take the 2016 Maze collection* for example (pictured throughout this post). We all know that strappy black harnesses are not exactly novel. But brown? That is unexpected. I asked why they didn't pick red or white as their second colour, which to me would have been the obvious choices – after all, they're classic lingerie colours. But the answer made perfect sense.
Bijoux Indiscrets has an especially diverse client base. Just consider for a moment their Magnifique 'whip' necklace*, which would look equally at home on the shelf of a sex shop as it would in a family-friendly department store. For some, this is an erotic brand. For others, it's simply fashion. So with their black Maze pieces, they already had the 'sexy' market covered; in brown, Maze has much more of a bohemian, Coachella vibe that appeals to a completely different customer.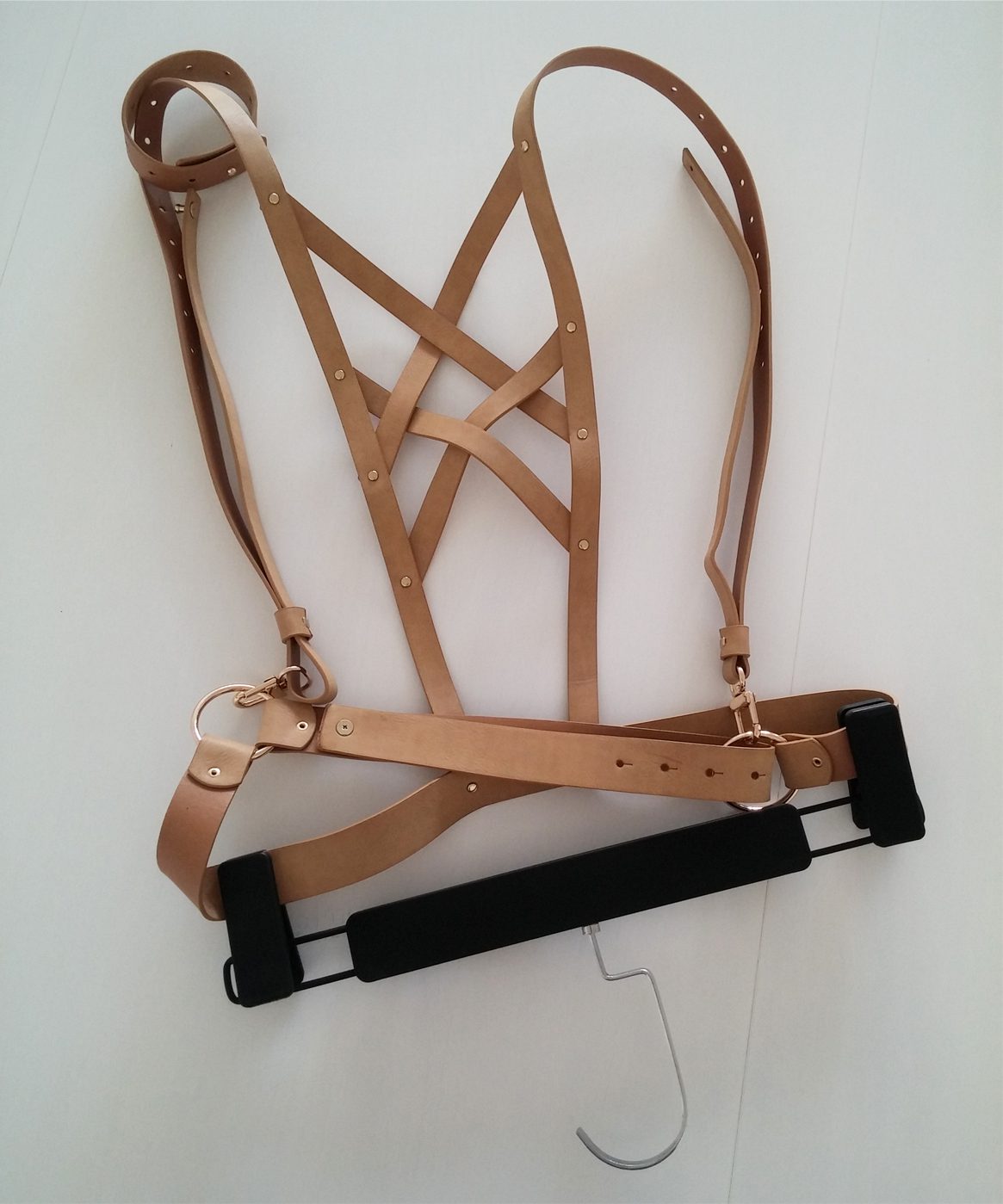 They got their start in the boudoir market, though. The co-founders wanted to create a sort of Spanish Coco de Mer, but at a lower price point. When they began looking for products to stock however, they came up empty handed. Everything was either of the 'cheap and cheerful' variety or ultra-luxe. There wasn't a middle ground of products that were affordable but still had that indulgent, high-end vibe – so they switched their focus to designing and set out to fill that gap themselves.
Getting back to the design timeline, once a product has been more or less planned out, the next step is to send it off to a factory for prototyping. This is where the brand gets fussy. Every part of a Bijoux Indiscrets product is designed in house, right down to the hardware. Marta and Elsa told me that they are constantly having to persuade their factories that a standardised component, like a strap slider or suspender grip, is not "the same" or "just as good" as a custom-created version! Right down to the smallest detail, they want perfection.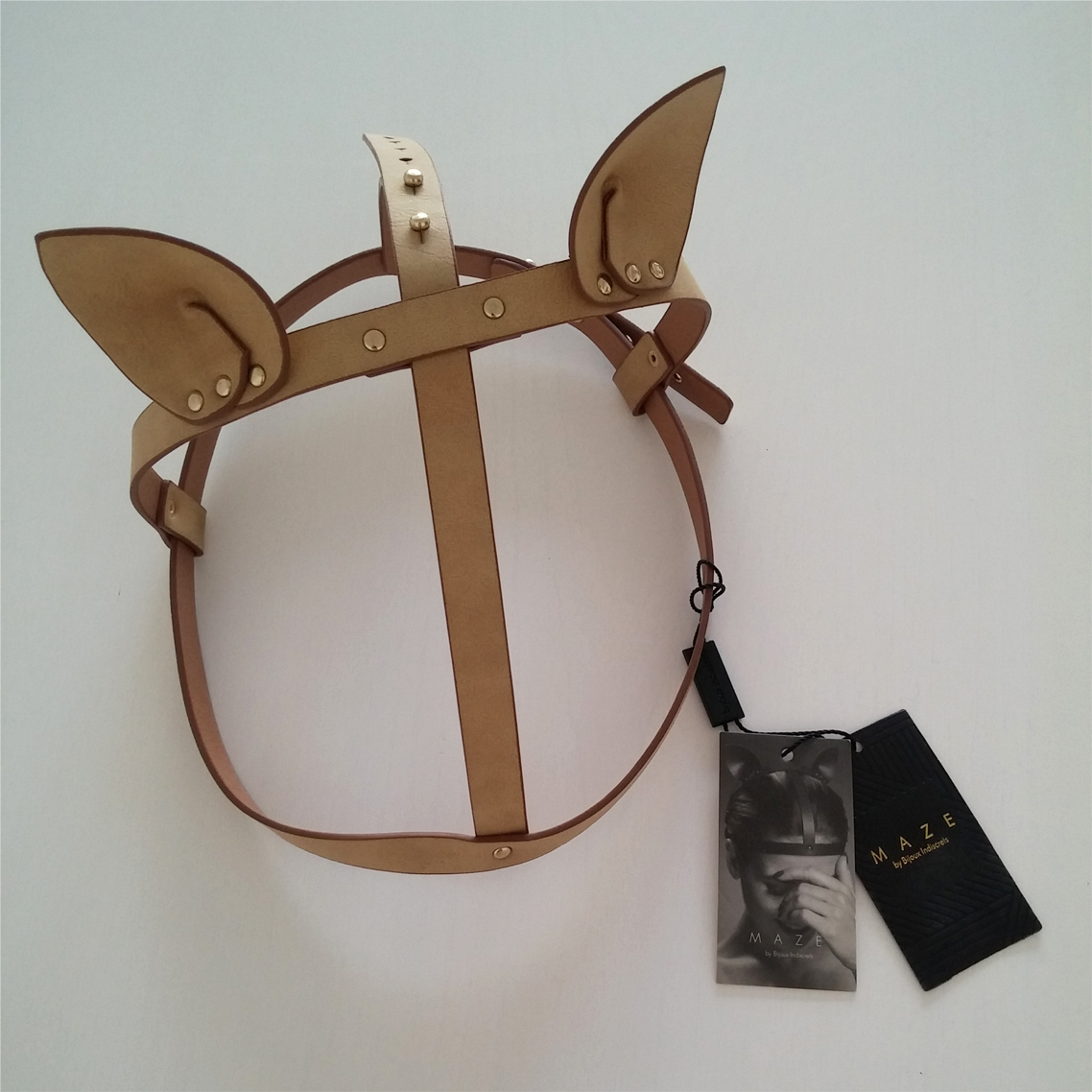 When the factory samples come in, a regular lingerie brand would probably work with fit models to really finesse the fit on one or maybe two sizes, and then scale things out from there. But for accessories-focussed Bijoux Indiscrets whose items mostly come in a single size, the aim is to ensure that this one piece looks good on as wide a range of bodies as possible. Hiring a whole bunch of fit models would be expensive, but luckily it's not necessary. When the prototype arrives, they simply try it on different people in the office!
They told me that something as simple as moving a strap up or down an inch can transform the range of shapes and sizes it will work for. The design might undergo a few such rounds of revisions before it's finally ready to launch – although that's rarely the end of the process, since they're constantly tweaking and improving upon older designs.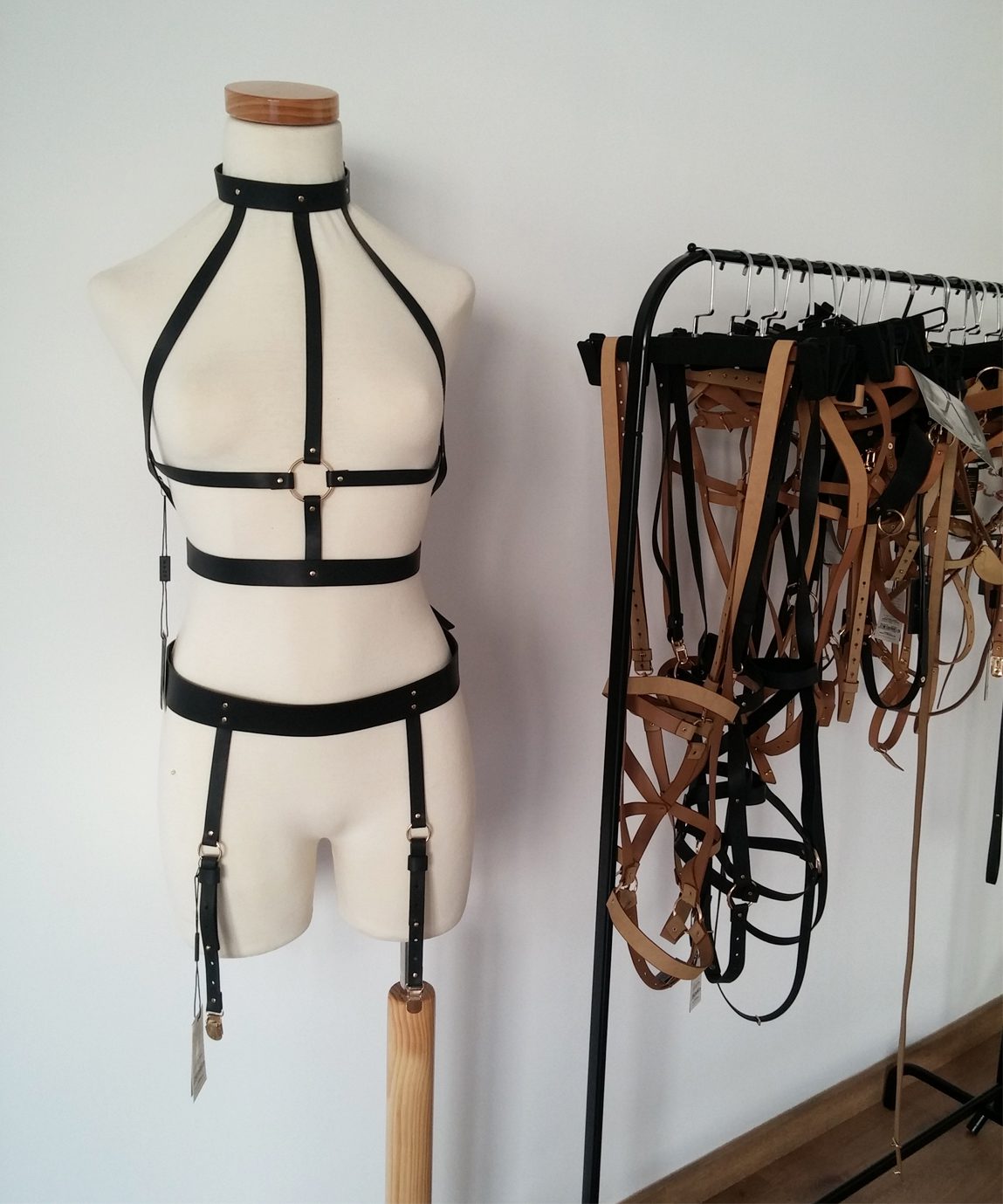 I asked the brand if they'd ever considered moving into the realm of actual lingerie, which seems like a natural next step. They have, but for that they would need to hire or at least partner with an experienced lingerie designer – a bra is a lot more complex to design and perfect the fit of than an adjustable body chain or pair of hand-cuffs. Still, maybe at some point.
In the meantime, they'll continue doing what they do best – chic, subtly-sexy accessories that continue to blur the line between eroticism and fashion, and between underwear and outerwear.
I hope you enjoy reading these behind-the-scenes type articles as much as I do researching them! I'm hoping to collaborate with more brands 'in person' in the future, so be sure to let me know what aspects of the lingerie industry you're keen to learn more about.
Oh and P.S., right now Bijoux Indiscrets has an up-to-70%-off sale* on!