Allow me to introduce you to what I'm already positive will be one of my very favourite collections of the Autumn/Winter 2021 season: Regalia by Studio Pia.
Regalia is inspired by "the decadence and lavish excess of royal court dressing" and, as ever with Studio Pia collections, it's centered around some incredible bespoke embroideries. This season, that theme has been translated into two beautifully-opulent, jewel-themed designs, which adorn the body alongside organic and cruelty-free silk-satin fabric and 24k gold-plated hardware. Studio Pia's signature silk-wrapped strapping details are also getting an even more luxurious upgrade in this collection, thanks to new branded clasps for the pieces that fasten.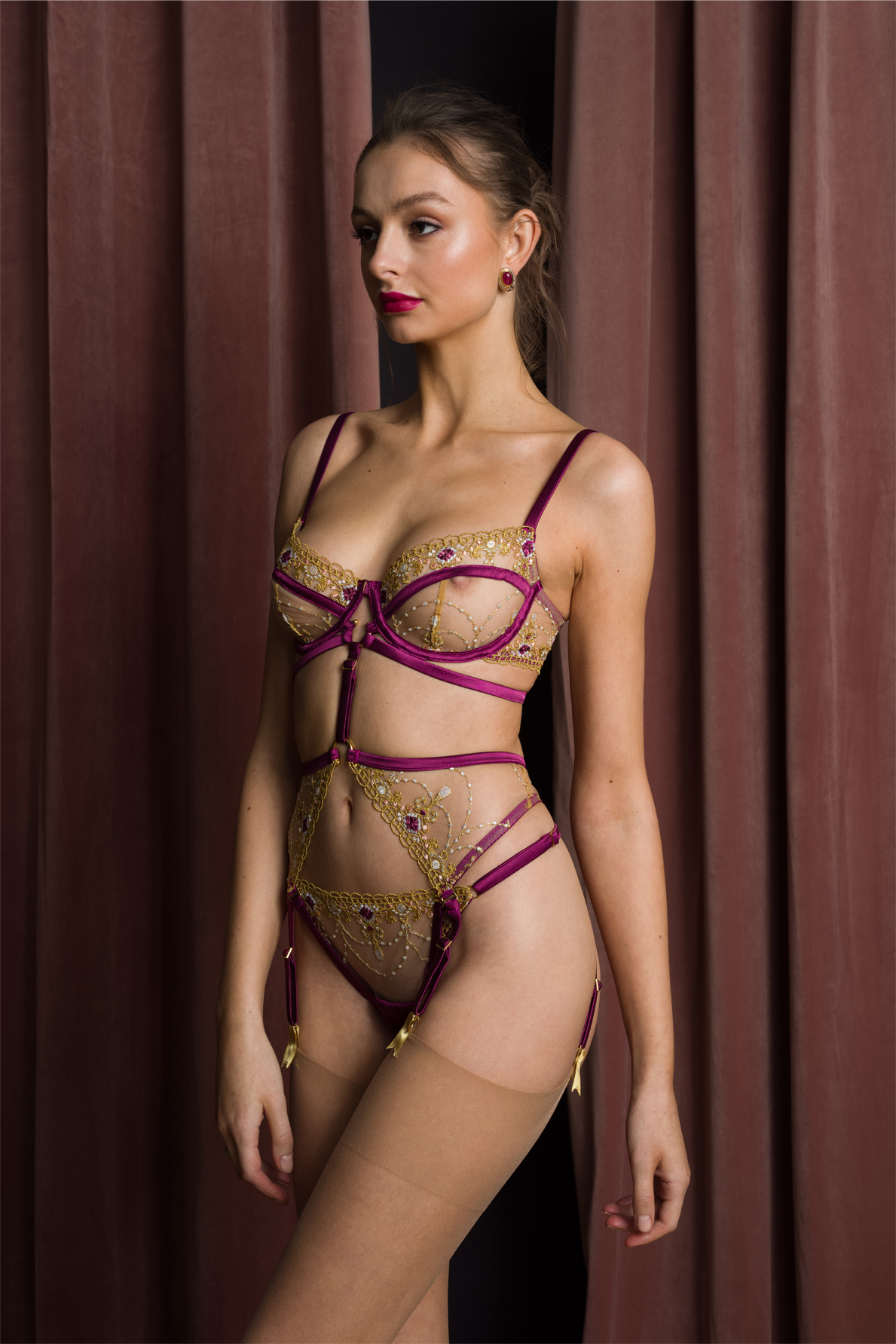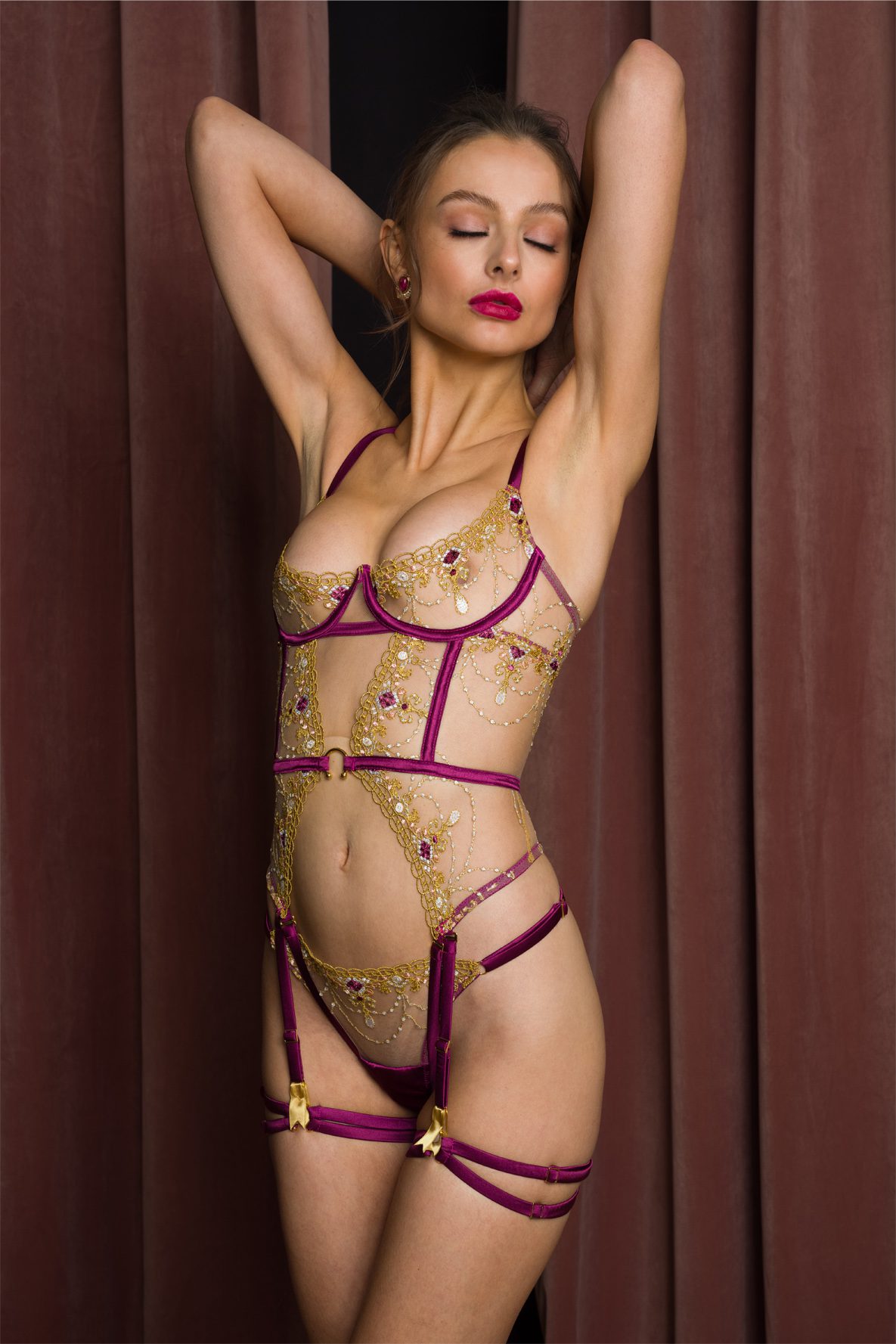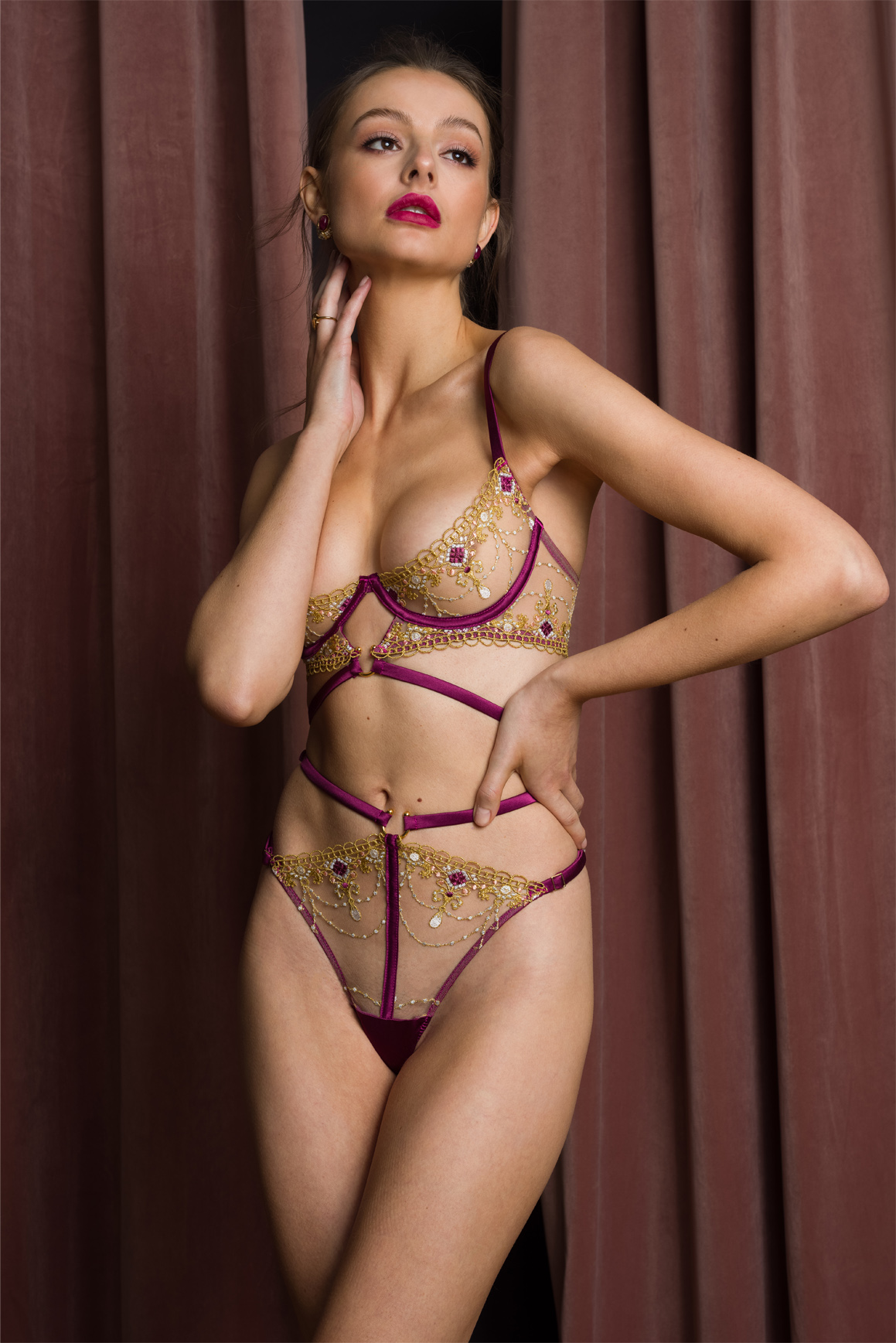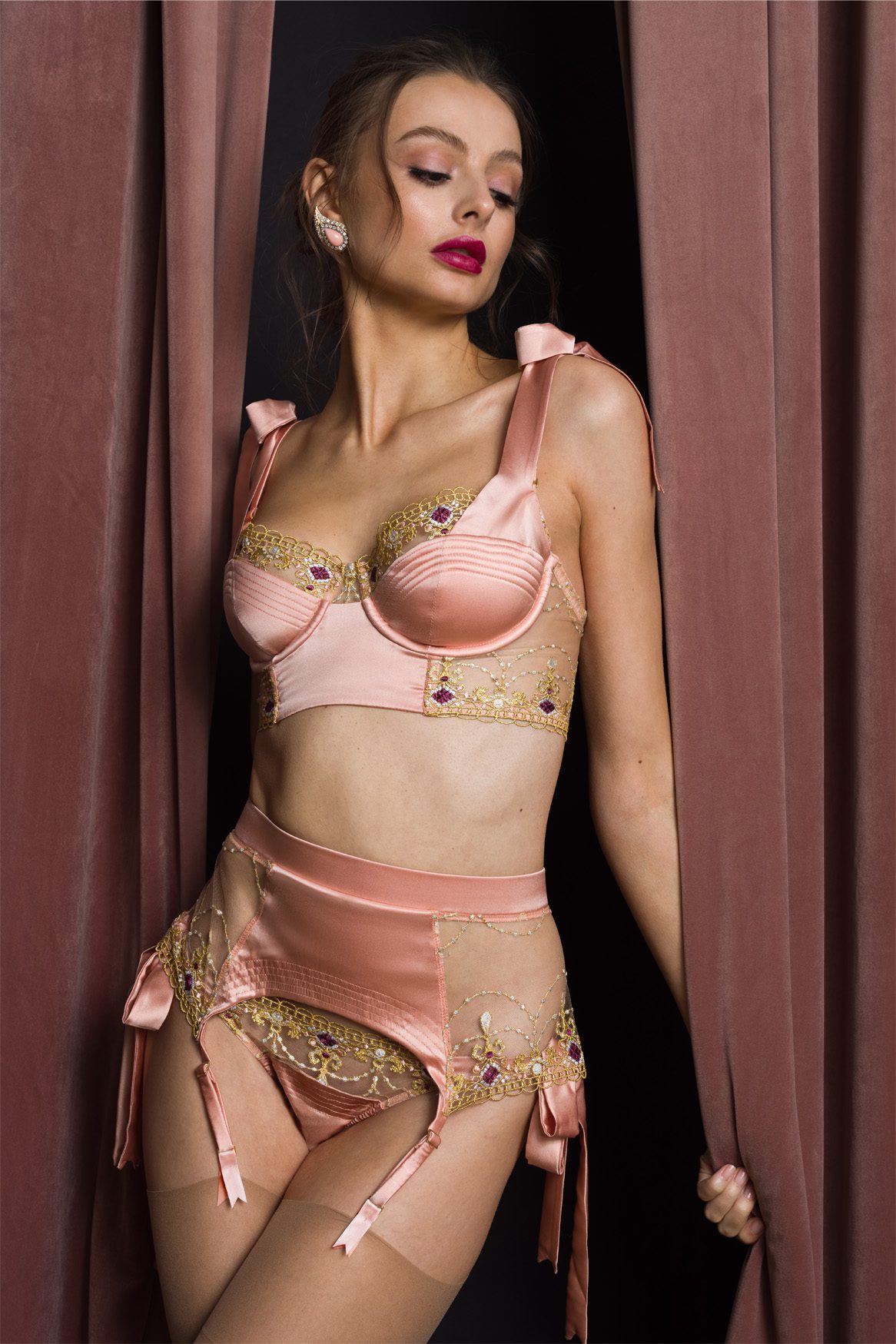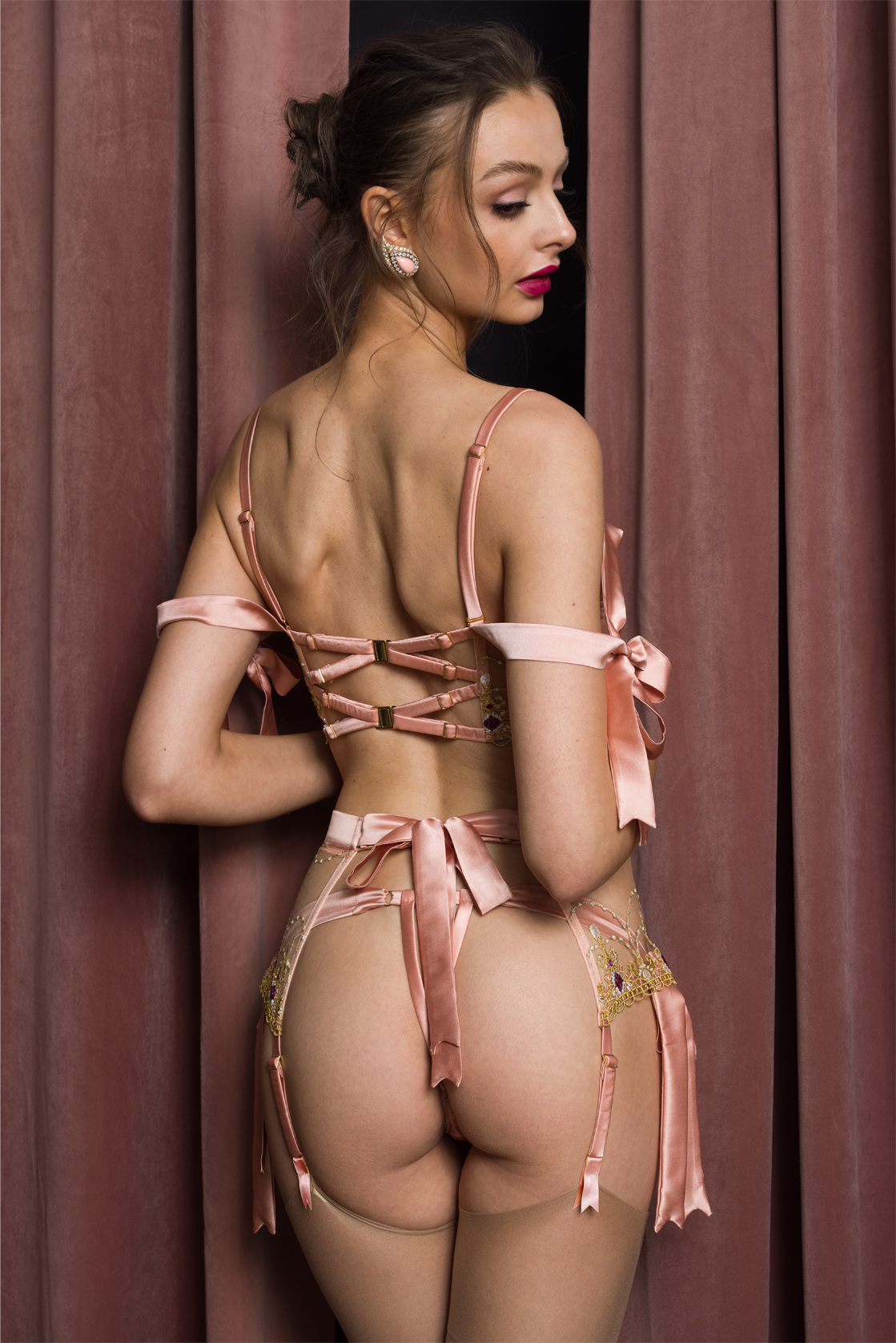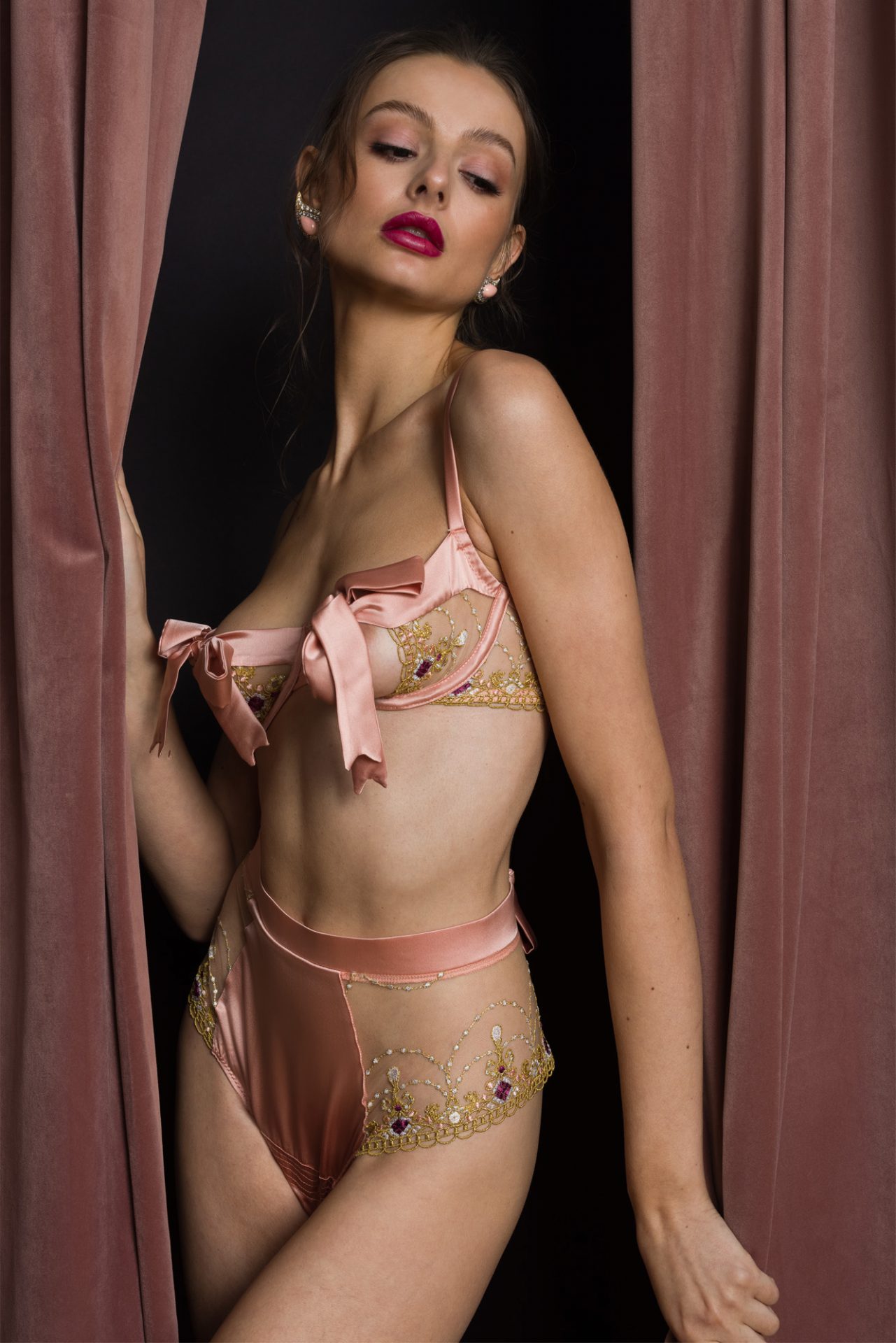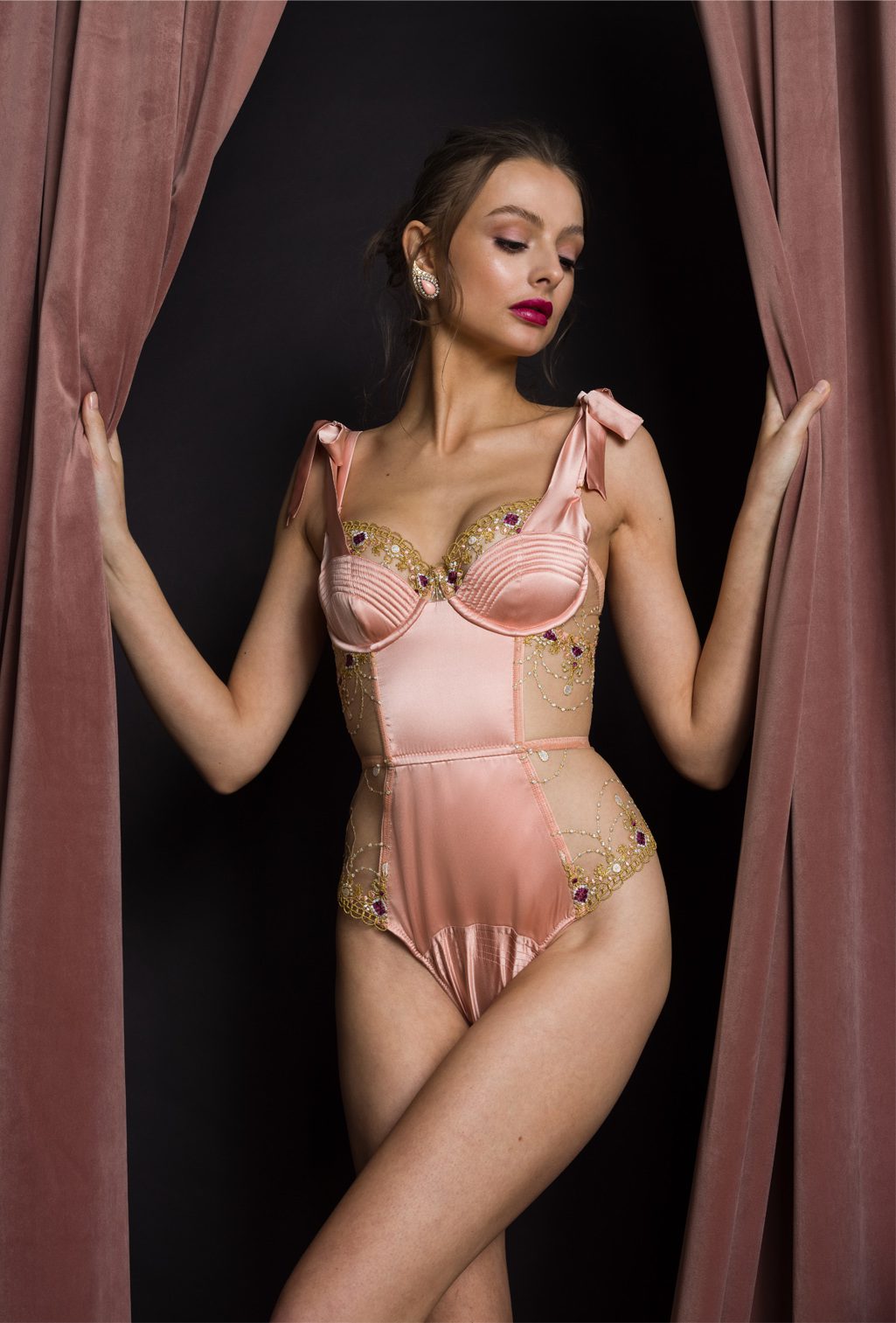 The Matilda and Adela ranges use the same jewels-and-draped-chain embroidery, which is rendered in a mixture of gold, silver and purple on an invisible tulle backing. Matila plays up the regal-looking mulberry tones in the embroidery by framing it with silk that's perfectly colour-matched, while Adela goes for a softer look with ballet-pink silk and large, draped bows.
The dainty-looking Adela range may be my personal favourite, but it's the Sofia range that feels like the 'crown jewel' of this new collection. It features a bolder embroidery of oversized green, pink and purple jewel motifs scattered across a backdrop of sheer black (recycled!) tulle, a design which instantly reminded me of this stunning vintage bra. A variety of bra and bottom shapes are available plus a suspender belt and a high-leg bodysuit, all framed with a rich jungle green.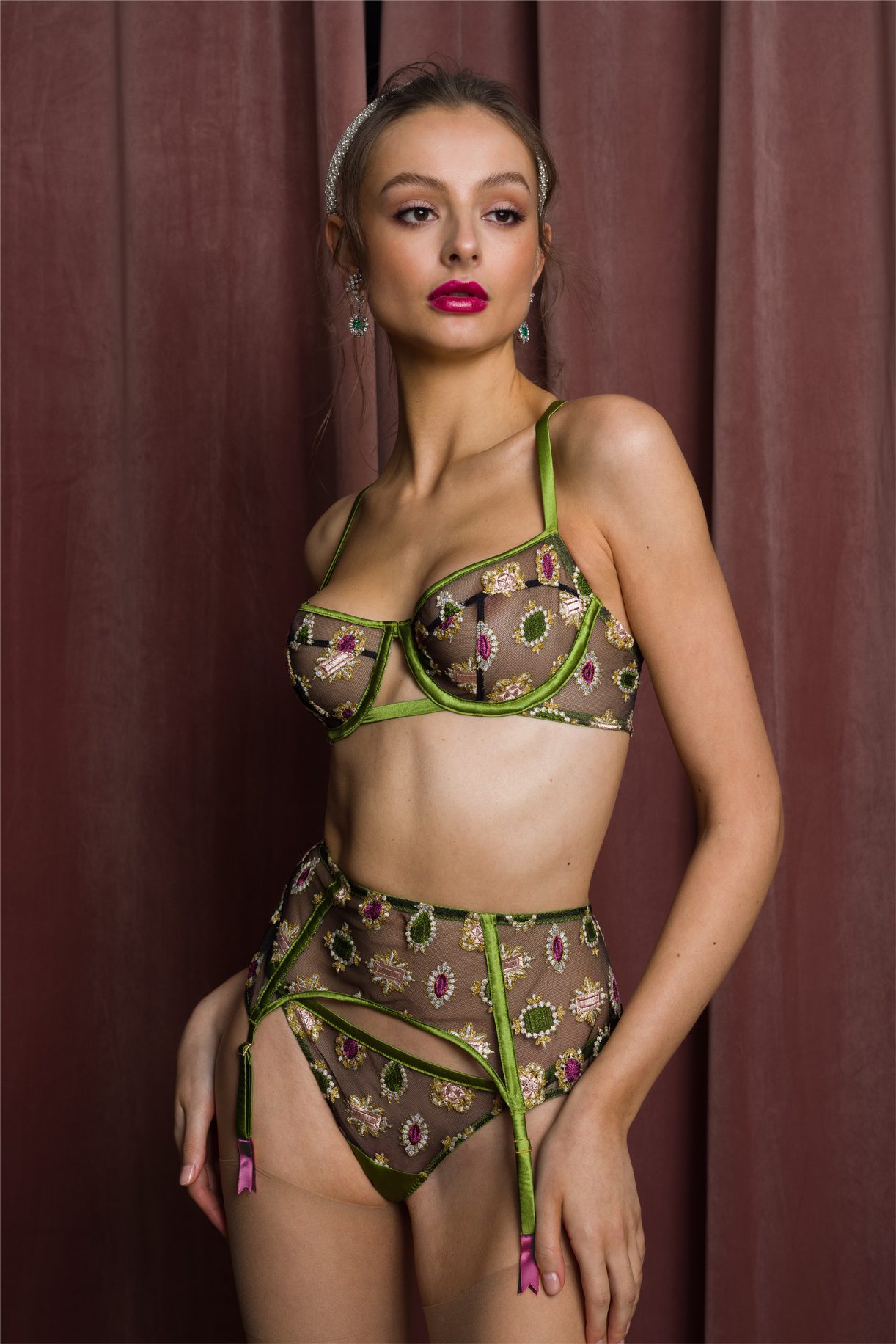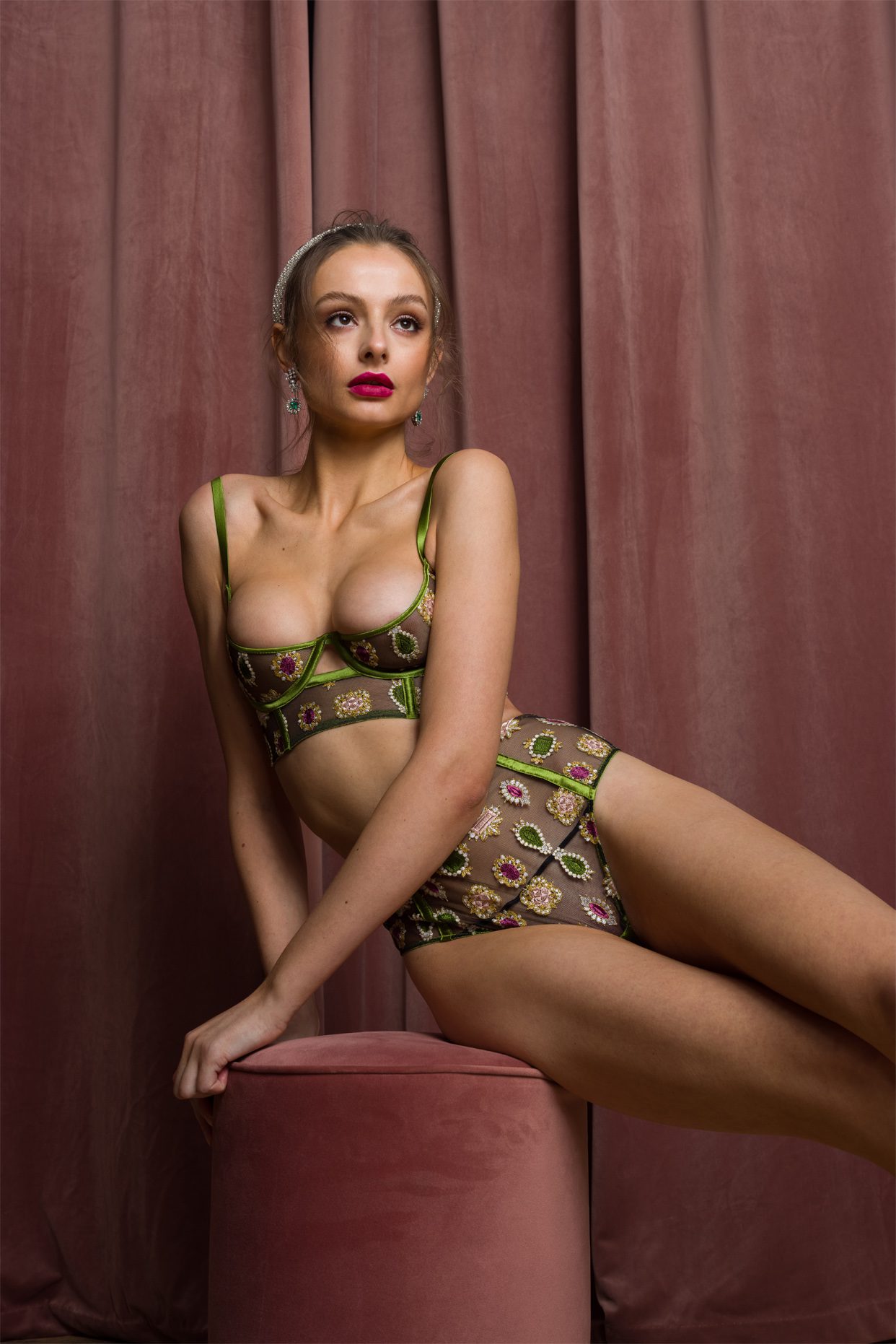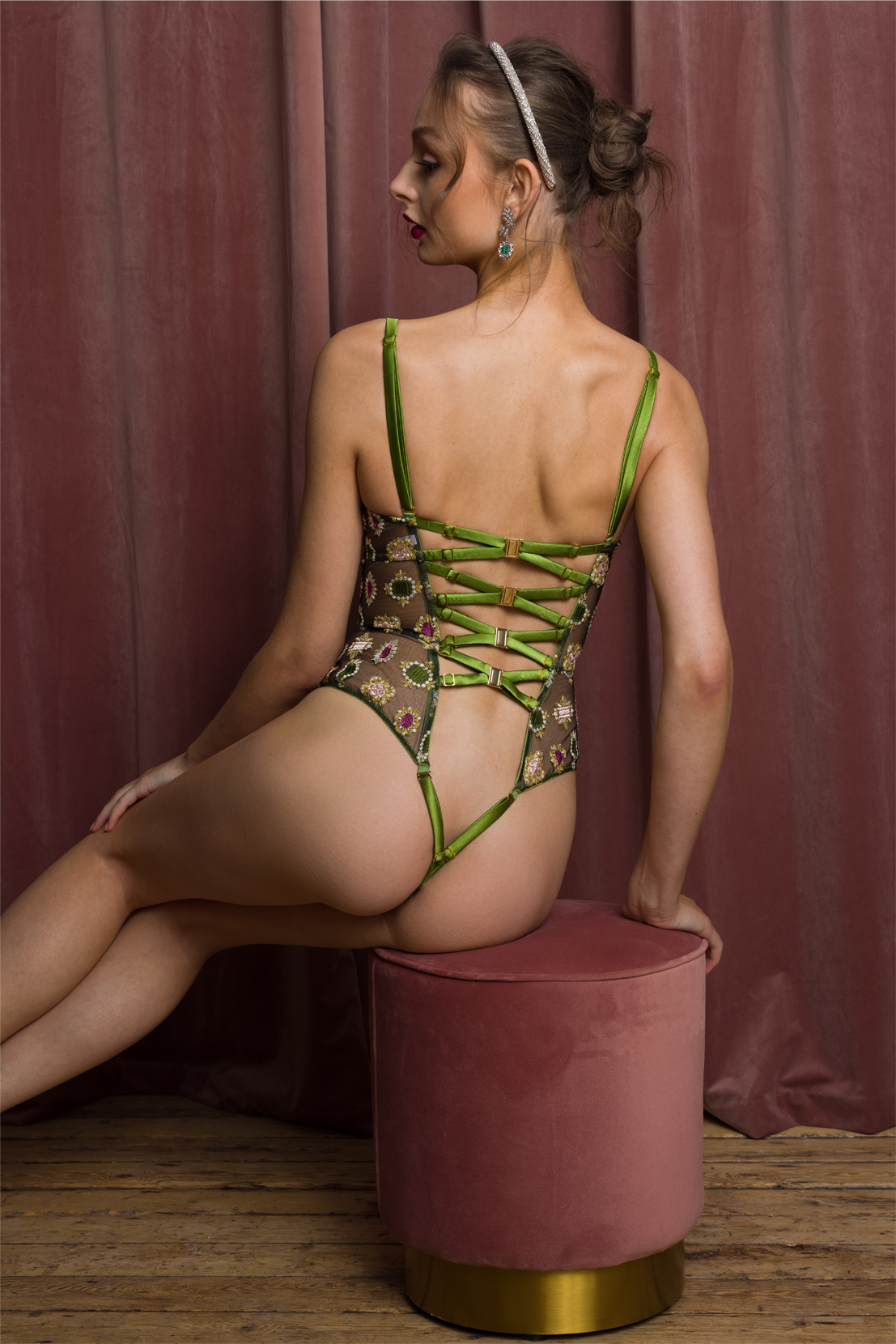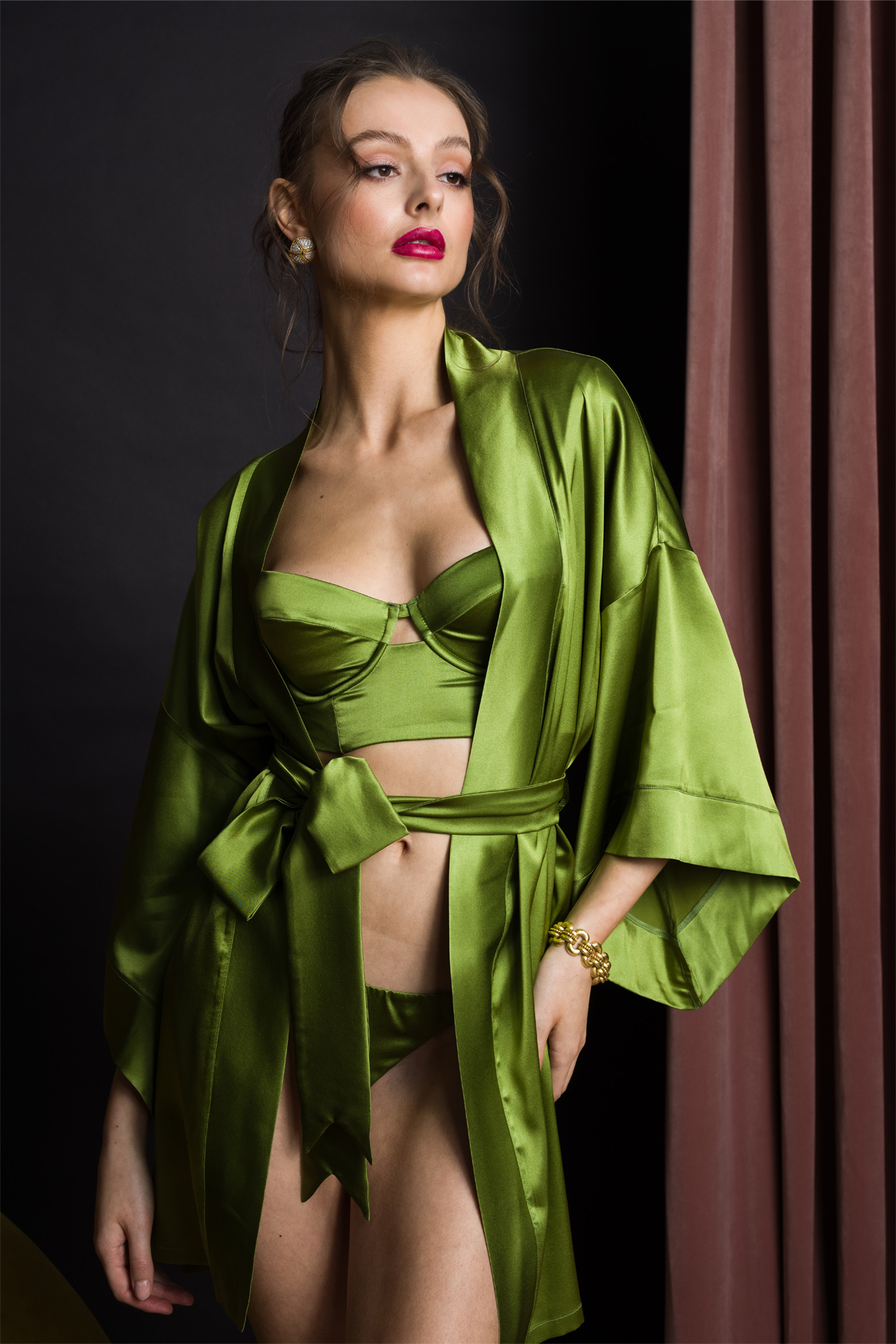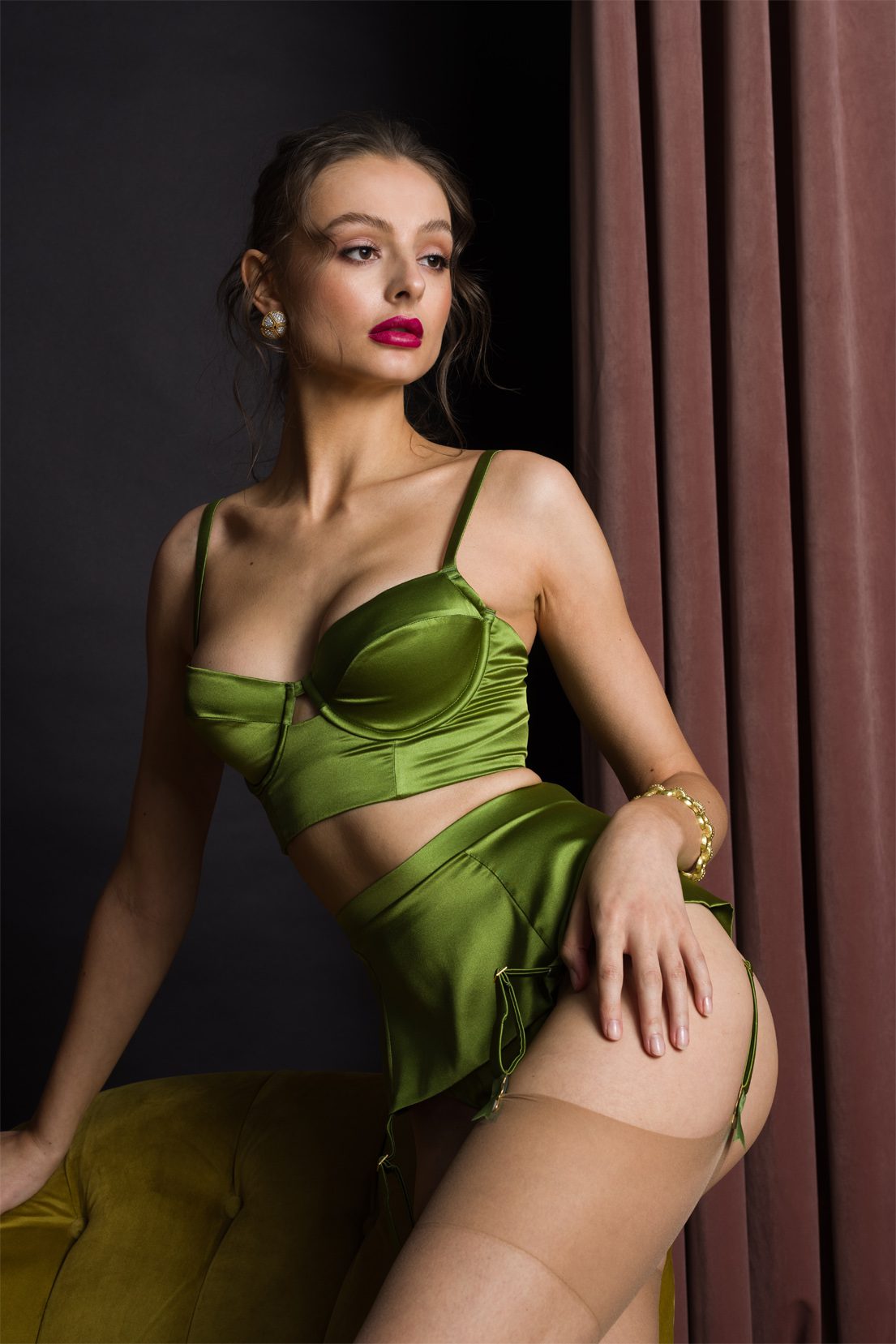 If you love the colours of this collection but prefer a more sleek and minimal look, there's still something for you. AW21 sees new iterations of two Studio Pia classics: Petra, a collection of smooth, silk-satin pieces now in jungle green; and Clea, the brand's collection of risqué, almost fabric-less garments with horseshoe hardware, updated this season with the mulberry purple shade plus the addition of new garter accessories.
Finally, there's the Yuna range. If you're wondering why this one doesn't quite seem to fit with the jewels-and-jewel-tones theme of the other ranges, the answer is that Studio Pia is a brand that's dedicated as much to sustainability as it is to luxury. The golden waxwing embroidery is surplus fabric from their AW20 collection, which the brand chose to reuse to minimise waste. Previously seen with matching gold trims, this season it's contrasted against jet black silk-satin which really highlights the metallic shimmer. It may not be inspired by historical court fashion like the other ranges, but it's still fit for a queen!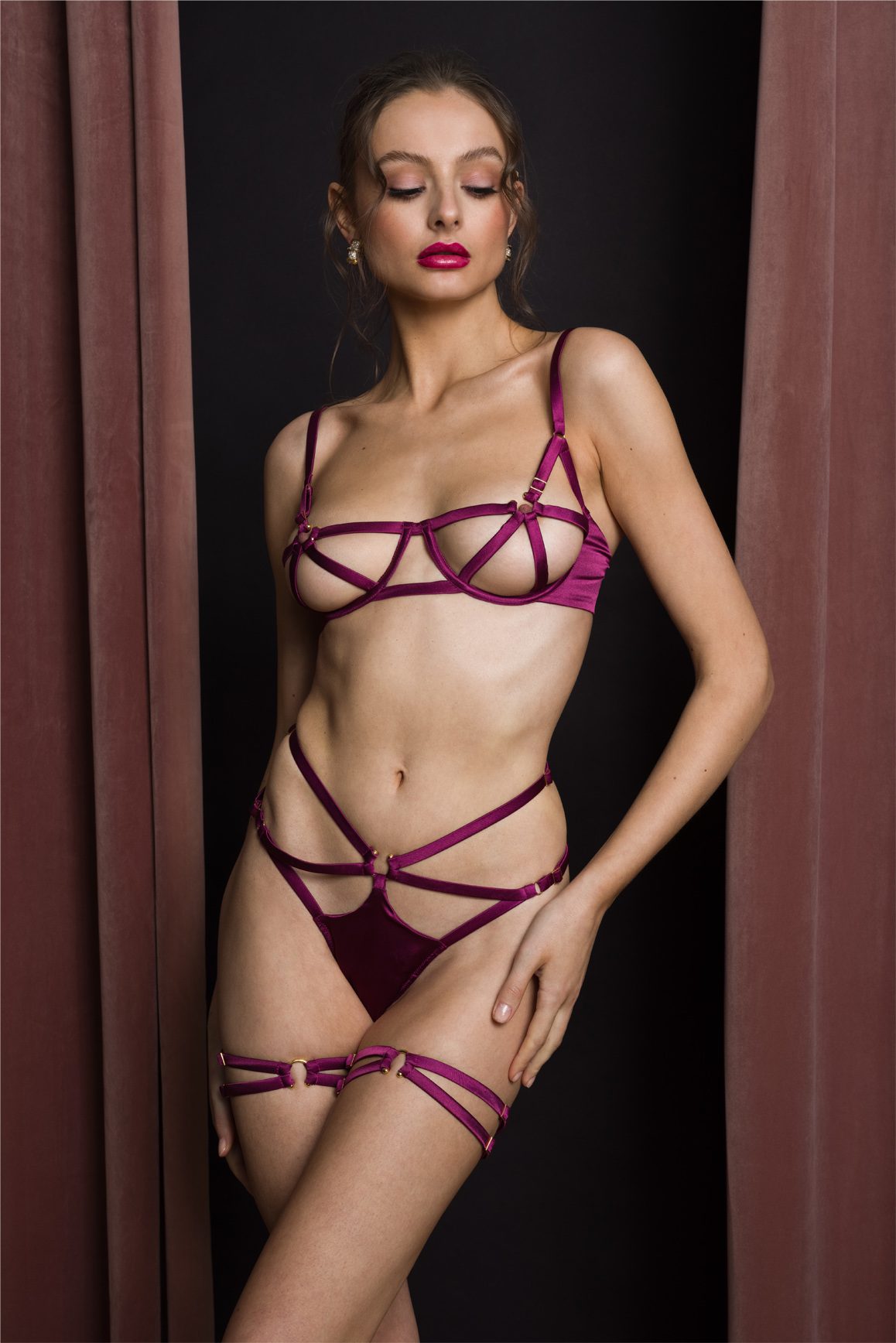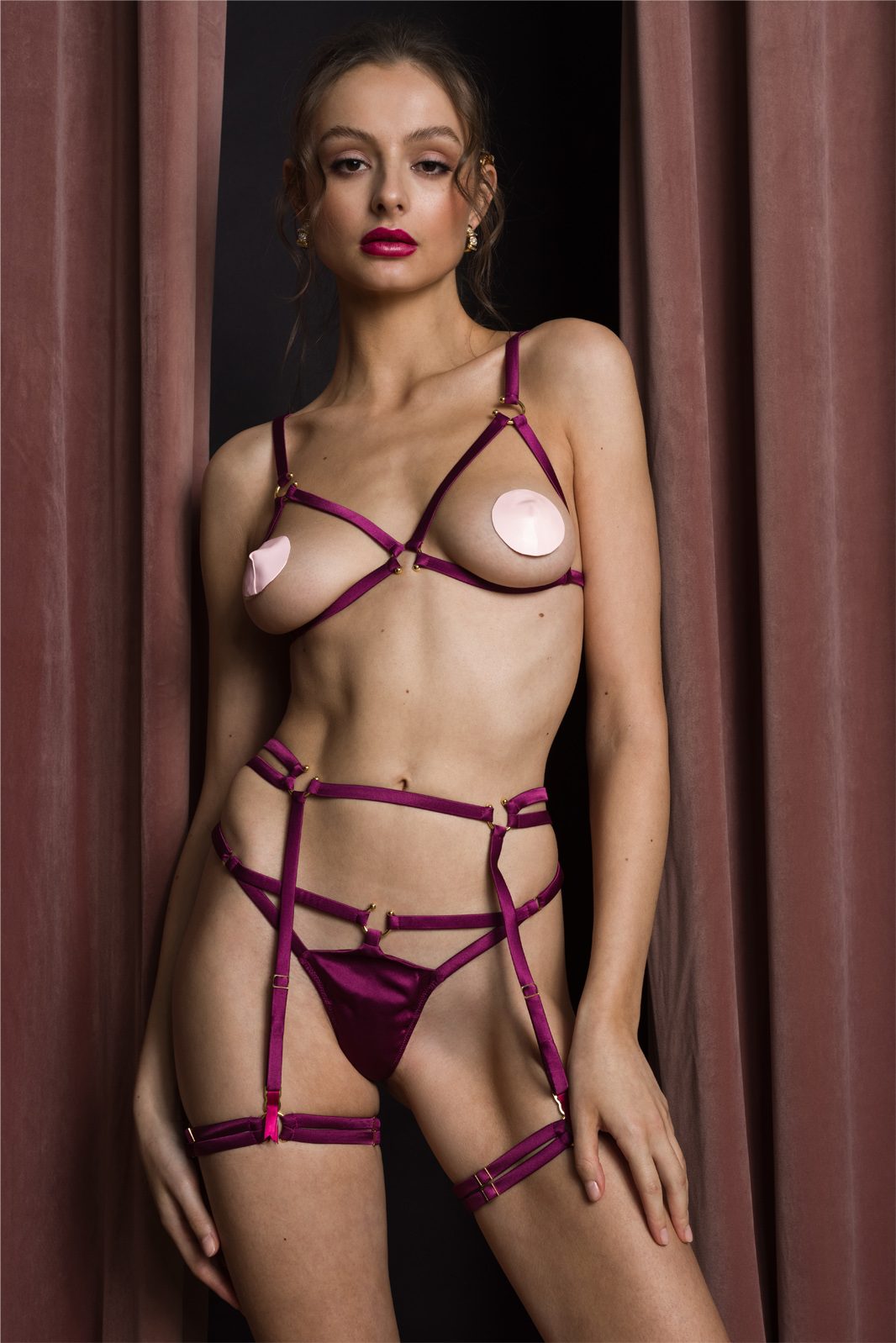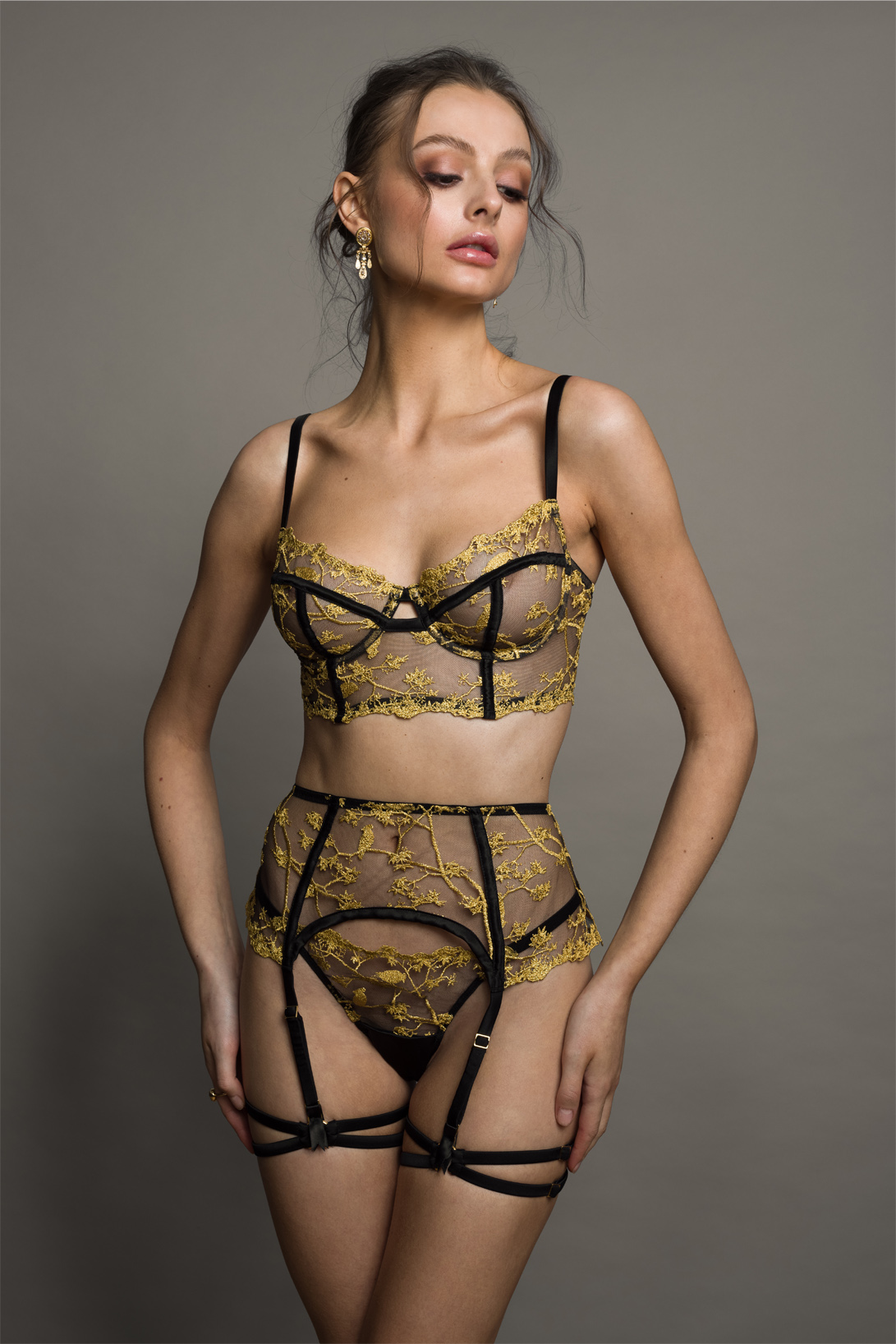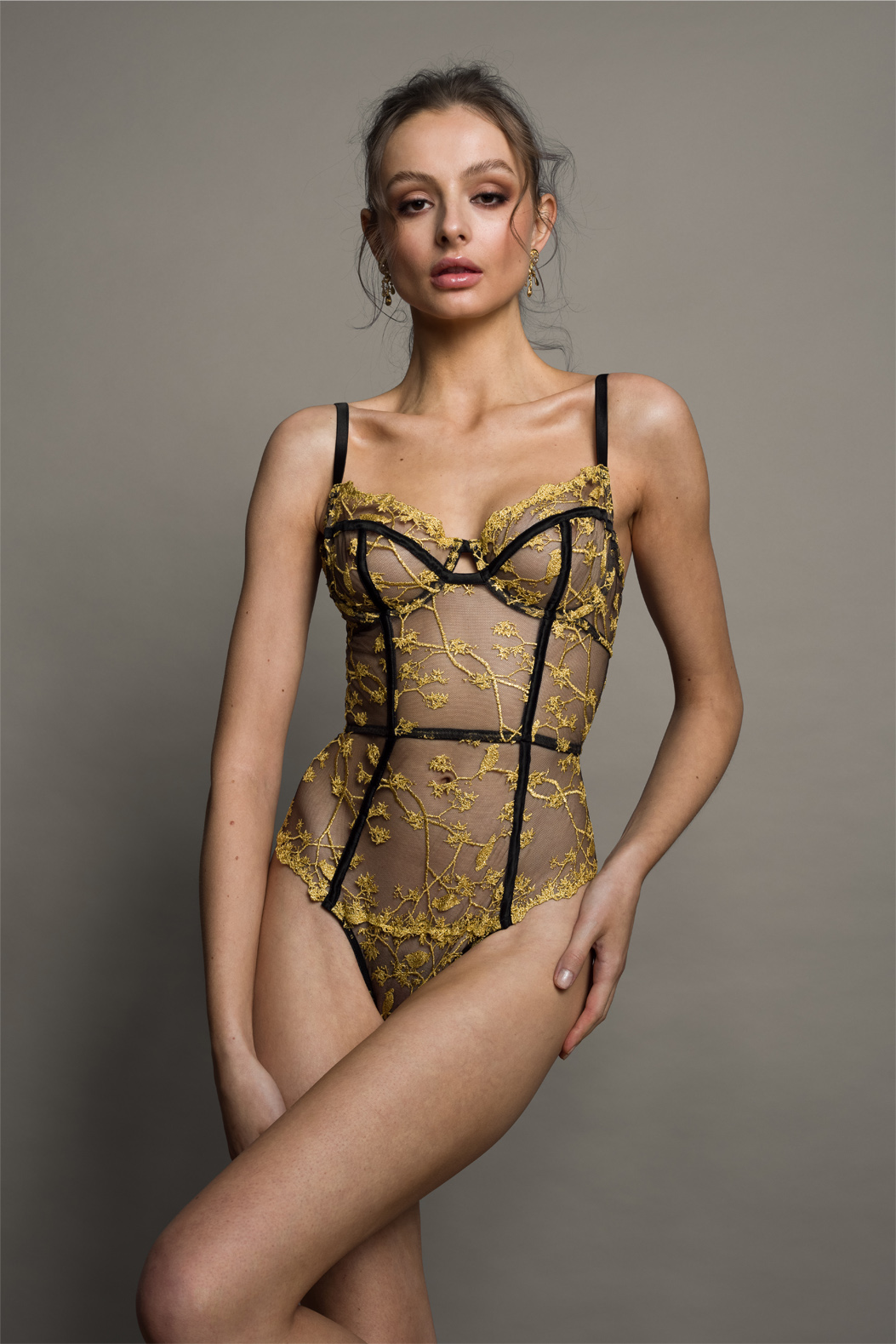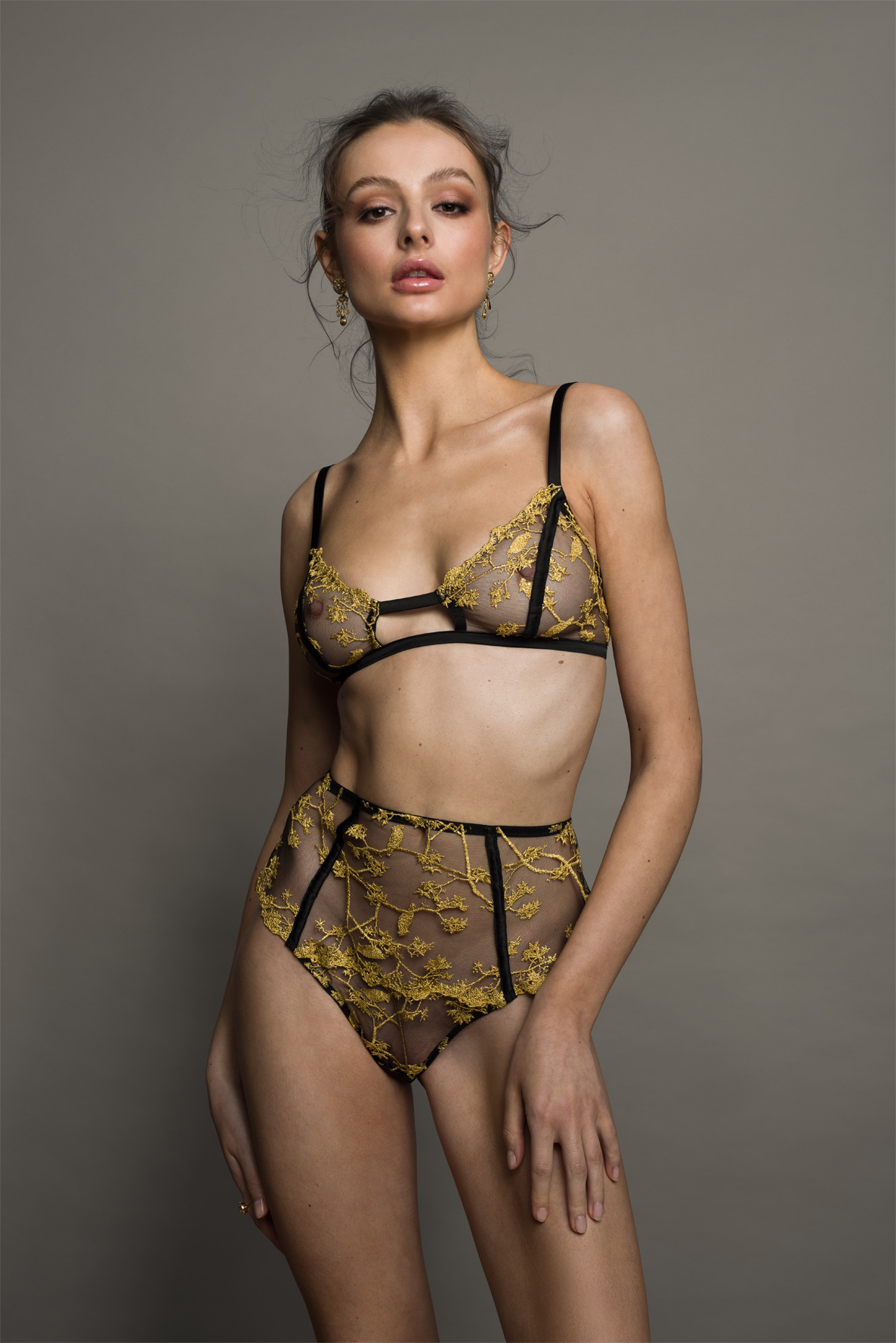 The ranges in Studio Pia's Regalia collection that are linked throughout this article are available now, while the others will be launching very soon. Prices begin at £100 (~$138 / ~117€) for individual lingerie pieces (less for accessories) and go up to £840 (~$1,163 / ~980€) for the Yuna robe.
What's your favourite piece from the Regalia collection?